Wild Orange Wild Orange

(BrazilGreece)
Category:

At the Source People Farmer Co-Impact Sourcing Poverty Solutions Farmer Social Impact

Location:

BrazilGreece

Date:
2022 Sourcing Impact
Total Lives Impacted: 10,232
People Empowered via Sourcing Jobs: 2,791
Brazil: 2,536
Greece: 255
Lives Supported by Sourcing Jobs: 9,032
Brazil: 8,369
Greece: 663
Lives Impacted through Social Impact Projects: 1,200

With multiple health benefits from internal use and an uplifting, energizing aroma when used aromatically, Wild Orange oil has become one of doTERRA's top selling essential oils.
Why Brazil and Greece?
Greece and the south of Brazil have the perfect climates for citrus growing. They're ideal for growing some of the finest quality citrus fruit, and consequently, producing high quality citrus essential oils.
Go Behind The Bottle
Meet Enzo, whose family has been producing citrus essential oils for nearly 150 years. Learn about his story, the stories of our small-scale orange growers in the South of Brazil, and the story of why they choose to help produce pure Wild Orange essential oil.
The Distillation Process
Citrus oils are typically produced in conjunction with a juicing operation where the essential oils are expressed from the rinds and the juice is pressed from the whole fruit, so it is with Wild Orange. The oil is cold-pressed from the rind.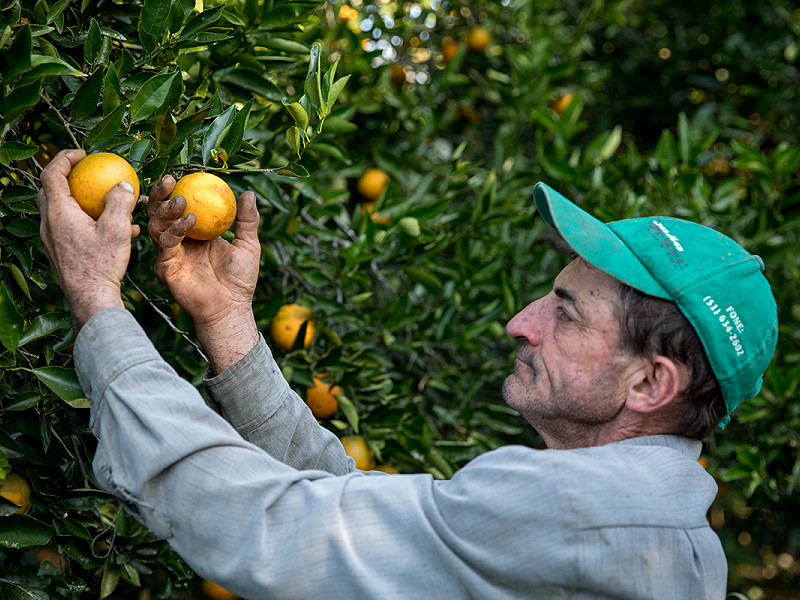 Impact Stories: Generating Jobs and Sustaining Long-Term Partnerships
We are proud to support hundreds of small-scale farmers who grow the oranges for our Wild Orange oil, and value maintaining the long-term partnerships we've developed with producers in southern Brazil.
In June of 2020, a school in southern Brazil that the children of many of our citrus farmers attend was destroyed by a fire from unknown causes. That in addition to the economic struggle of COVID, began to put a lot of strain on this community. Community members were still motivated to raise funds for reconstruction, but after months of doing so, they were still short and were worried the school wouldn't be ready for the new school year starting January 2021. The doTERRA Healing Hands Foundation supported the community with the remaining funds needed to fully finance the reconstruction. The reconstruction was completed, and students returned for their new school year in January 2021.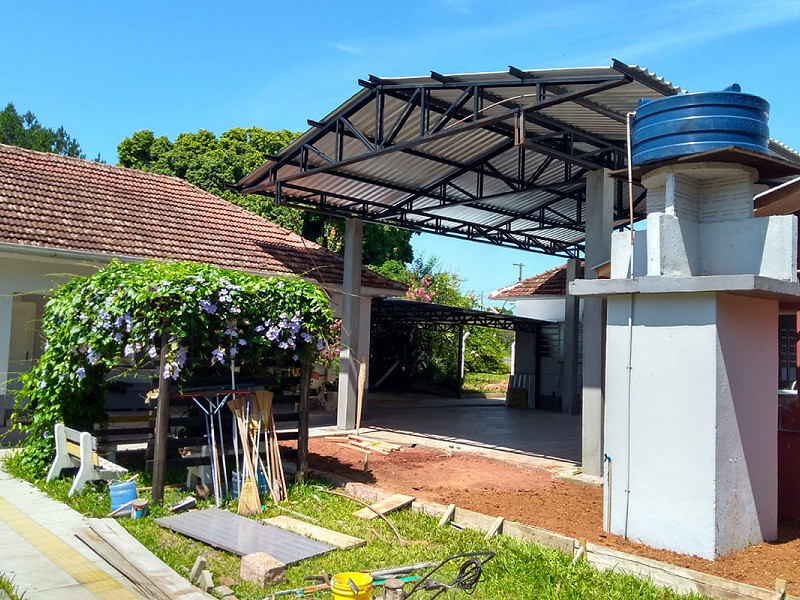 In December 2021, Healing Hands provided funding to a municipal school in southern Brazil to install a small but adequate kitchen and cafeteria building, which provides a separate, comfortable, and sanitary place for eating. The cafeteria also frees up the currently used classroom and allows for grades 6-9 to be offered in 2023, offering many children in the area better access to secondary school and an opportunity to finish secondary school. The community also carried out fundraising activities for this project and raised enough funds for the furniture and kitchenware needed for the cafeteria. This school is in the same city where doTERRA's strategic sourcing partner is based. This is the most disadvantaged and resource-poor school in the city. 173 children from 500 families attend this school where they receive a meal, usually the only meal they will eat all day due to economic hardship, in a makeshift cafeteria in one of the classrooms. The school offers grades 1-5, with the closest school that offers grades 6-9 being 3.5 miles away which poses transportation challenges for the children. This project provides critical educational and nutritional resources for low-income children.