A Story of Spearmint Spearmint

(India)
Category:

Plant Poverty Solutions

Location:

India

Date:
Sweet and mild, Spearmint's fresh, delicious flavor is beloved. Unfortunately, most Spearmint essential oil on the market is adulterated or synthetic because the main chemical constituent of Spearmint—Carvone—is easily produced synthetically for a low price.
Fortunately, there are still some small communities that cultivate the Spearmint plant and distill the true, pure essential oil. In India, farmers have been doing it for generations and continue to grow spearmint in addition to the other crops they produce to supplement their income.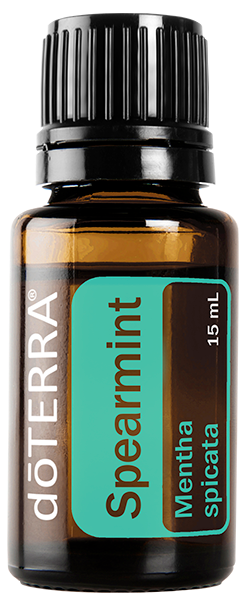 As a milder alternative to other mint essential oils, Spearmint is gentle enough to use topically or while cooking—without losing any of its freshness.
Fair, On-Time Payments and Increased Income
In only a 4-5 month growing window, spearmint allows farmers in India to increase their income as much as 40% per year. Although it is typically a perennial plant, in India it is usually grown as an annual because it fits perfectly between two traditional crop seasons. Many Indian farmers will grow wheat and mustard seed during one season and rice during the next season. The timing and climate between the two seasons are perfect for growing spearmint.
Harvesting and Distillation
Spearmint can be harvested at least once, sometimes twice, per year. After the second spearmint harvest, the farmer will till the soil and plant rice. Some farmers will create a small nursery for their spearmint plant material to help optimize the next year's season. Not far from the fields are small, local distillation units. Distilling spearmint for the essential oil only takes a few hours—a relatively short amount of time compared to most other oils. Instead of becoming biowaste, the plant material that is leftover at the end of distillation is dried out and used to fuel the boiler for other distillations. This makes the distillation process sustainable in accordance with our sourcing principle of Environmental Stewardship.