Black Spruce Black Spruce

(Canada)
Category:

Plant Environmental Stewardship

Location:

Canada

Date:
2022 Sourcing Impact
Total Lives Impacted: 3,251
People Empowered via Sourcing Jobs: 13

Lives Supported by Sourcing Jobs: 31

Lives Impacted through Social Impact Projects: 3,220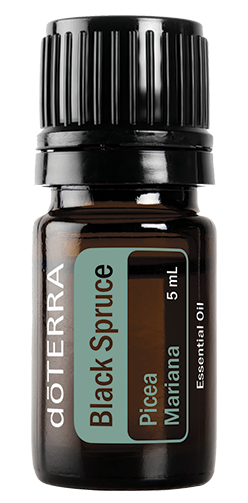 Historically used by Native Americans to promote skin health and as part of their spiritual healing and cleansing practices, Black Spruce is a powerful wood essential oil.
Black Spruce thrives in the cold, northern boreal forest. It is a member of the pine family and grows prolifically in the northern United States, Canada, and throughout the Artic. The bark is dark gray, thin, and scaly; the needles are blue-green and short.
Black Spruce trees grow tall and thin, typically around 50 ft. (15 m) tall with a truck of about 20 in. (50 cm) in diameter, though some are as tall as 98 ft. (30 m) with trunks 24 in. (60 cm) in diameter. The optimal growing conditions of the boreal forest allow Black Spruce to grow and thrive from one generation to the next.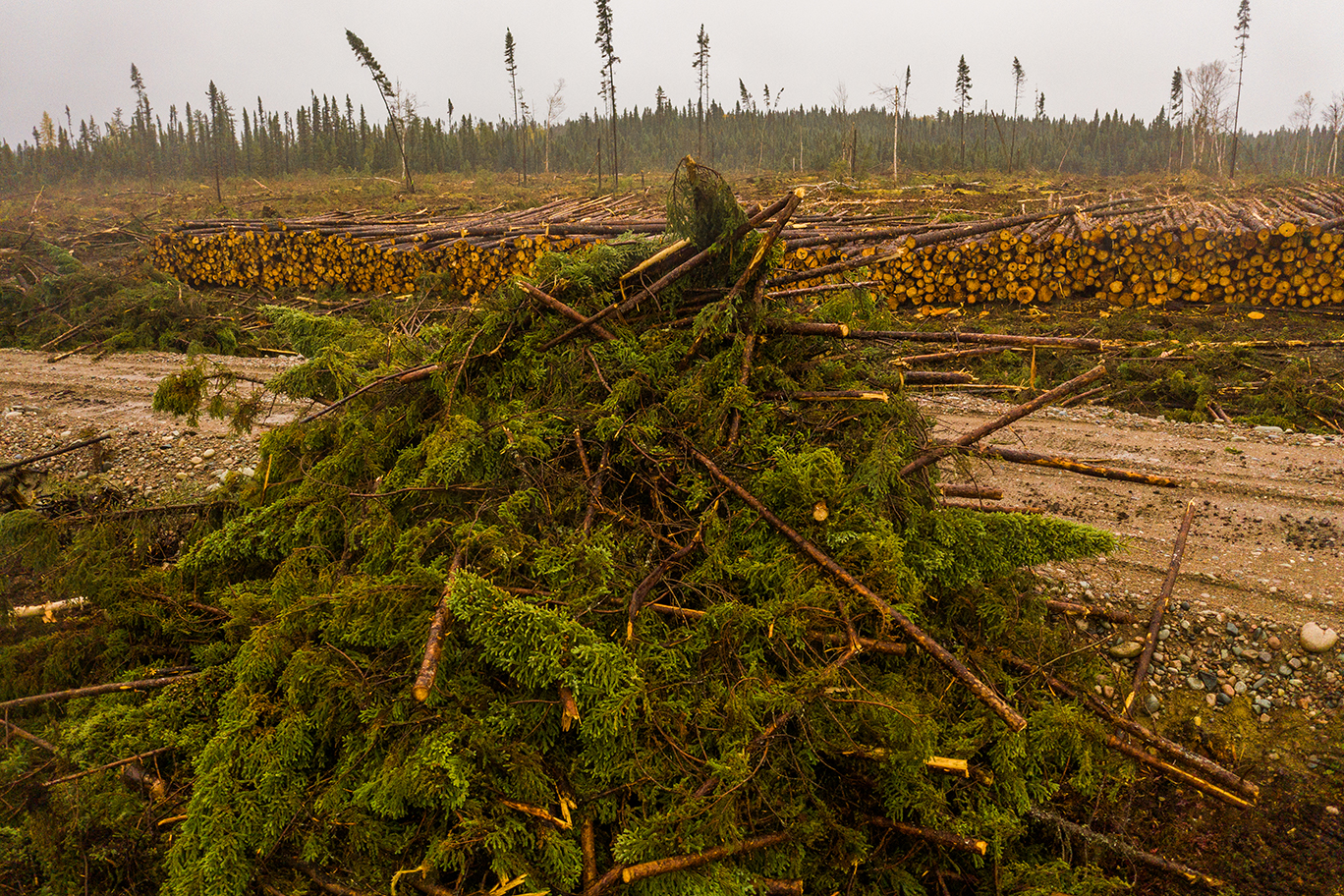 Environmental Stewardship
Black Spruce is mainly harvested for the lumber, pulp, and paper industries. The Forest Ministry has designed a forest management plan for harvesting Black Spruce. Working together, doTERRA and its key partner ensure that this plan is followed so that Black Spruce is harvested responsibly and sustainably.
When a tree is harvested, the trunk is quickly stripped of its branched and needles. The trunks are taken away for their various uses and the branches and needles get left behind. Historically, no one has been able to capture additional value from the remnant branches and needles. Until now!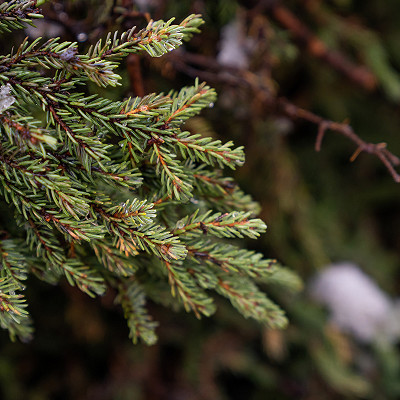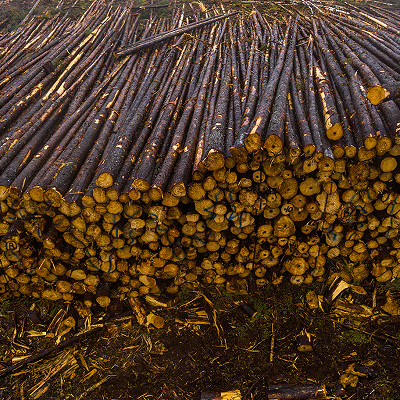 Creating Value from a Waste Product
Once the Black Spruce timber has been harvested and hauled away, our key partner goes in to gather all of the branches and needles that were left behind using a grapple arm excavator. These leftover materials are then steam distilled for a powerful and beautiful essential oil.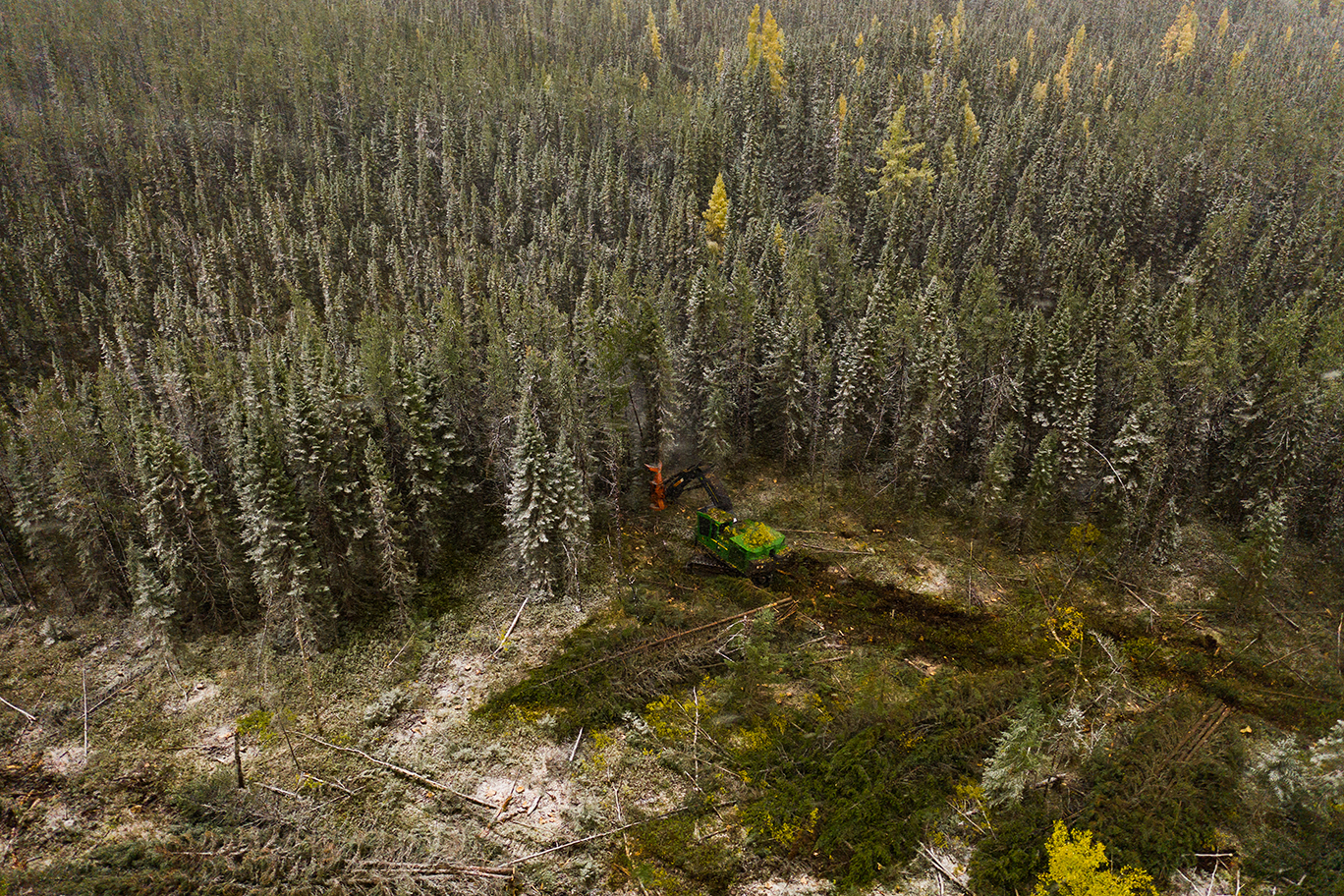 Environmental Impact
After the Black Spruce remnants have been distilled, the branches and needles are taken to a local power plant, where they are burned to produce energy. From this process, they are also able to produce steam, which then powers the distillation process again. This creates a closed-loop system for maximum environmental sustainability and responsibility.