Birch Birch

(USAPennsylvania)
Category:

Location:

USAPennsylvania

Date:
Location:

USA Pennsylvania

The benefits of Birch essential oil can be enjoyed both topically and aromatically.
Why Pennsylvania?

Even after mastering how to confirm true, pure birch oil, there remained the challenge of a partner who could produce it and scale their operation to meet doTERRA's need for a permanent product offering. Similar to other scenarios where sourcing pure oils can be complicated or even impossible, we knew that in order to ensure our own pure Birch oil supply but also a sustainable raw material sourcing network we needed to build our own distiller from the ground up. But understanding distillation came with the help of a birch expert, Skip from Kane, Pennsylvania where Skip's family has been producing pure birch essential oil and have kept records of their experience and knowledge of birch.
Over the past almost five years, doTERRA's Sourcing Team has invested enormous time, effort, and funding to build Woodside Oils based in western Pennsylvania, with a focus on producing pure Birch essential oil, to support the ongoing sustainable production and demand for truly pure Birch oil.
Currently, the only way to get pure doTERRA Birch essential oil is in the 2023 Convention Kit; however, Birch will become available for regular purchase as soon as possible once the new distillery is fully operational.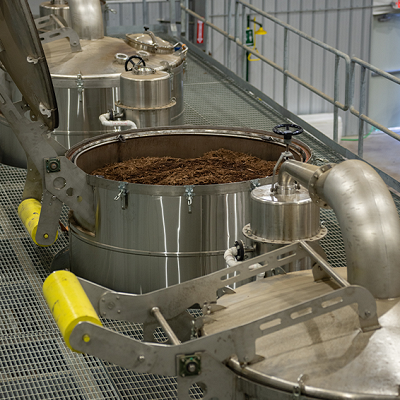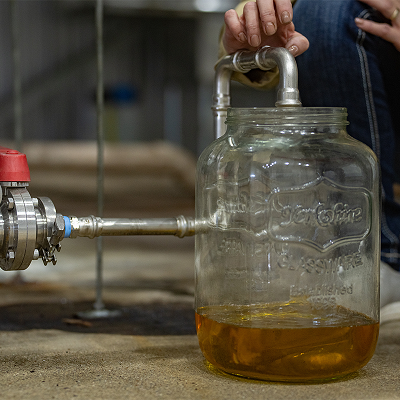 Sourcing Pure Birch Essential Oil
Birch essential oil has been used traditionally for many generations, typically only available in small volumes due to the complexity of raw material preparation and distillation. Sourcing pure Birch oil in large volumes, however, hadn't been an option—until now.
In testing more than 50 "Birch" oil samples from 17 companies over the course of multiple years, doTERRA scientists have found that all of these samples claiming to be 100% pure Birch oil had wintergreen and/or synthetic methyl salicylate—none were 100% pure birch and very few samples had any pure birch oil at all!
Like Wintergreen, Birch is 99%+ Methyl Salicylate, which is relatively inexpensive to fabricate as a synthetic version, making it relatively difficult to detect adulteration. Because doTERRA is committed to only offering essential oils that we know and can prove are truly pure, doTERRA's chemists have spent years researching and perfecting how to detect the differences between true Wintergreen, true Birch, and synthetic methyl salicylate.