Cardamom Cardamom

(GuatemalaHonduras)
Category:

People Farmer Poverty Solutions

Location:

GuatemalaHonduras

Date:
Location:

Guatemala Honduras
2022 Sourcing Impact:
Total Lives Impacted: 3,318
People Empowered via Sourcing Jobs: 353
Guatemala: 333
Honduras: 20
Lives Supported by Sourcing Jobs: 1,688
Guatemala: 1,598
Honduras: 90
Lives Impacted through Social Impact Projects: 1,630

Through a collaborative sourcing initiative in Guatemala, doTERRA retrieves high quality Cardamom seeds which are distilled into Cardamom essential oil that can assist with gastrointestinal and respiratory health when ingested.*
Why Guatemala?
Cardamom is grown in both India and Guatemala. The plant grows well in both locations and climates, however, in India it is used primarily for the local spice industry. In Guatemala, on the other hand, the cardamom is usually exported.
Why Honduras?
Certain parts of Honduras offer a similar climate to Guatemala's cardamom sourcing regions. Cardamom is a newer crop to Honduras and offers a significant additional income to farmers who traditionally have cultivated banana and sugar cane.
The Harvesting and Distillation Process
Cardamom is a member of the ginger family. It grows best in the shade and the average cardamom plant lasts seven years. It generally starts to bear fruit two to three years after planting and produces 10 to 20 cardamom seeds in each seedpod. Normally, it is harvested from September through February. Most cardamom is sold to the spice market.
The essential oil comes from the cardamom seeds inside the seedpods. The outer shell of the pod is green, thin, and papery. Inside are the seeds, which are small and black. They are dried for about 36 hours before being sold—either as a spice or for distillation. After drying, the cardamom pods are only a fifth of their fresh weight. The seeds are then steam-distilled for several hours to produce the essential oil.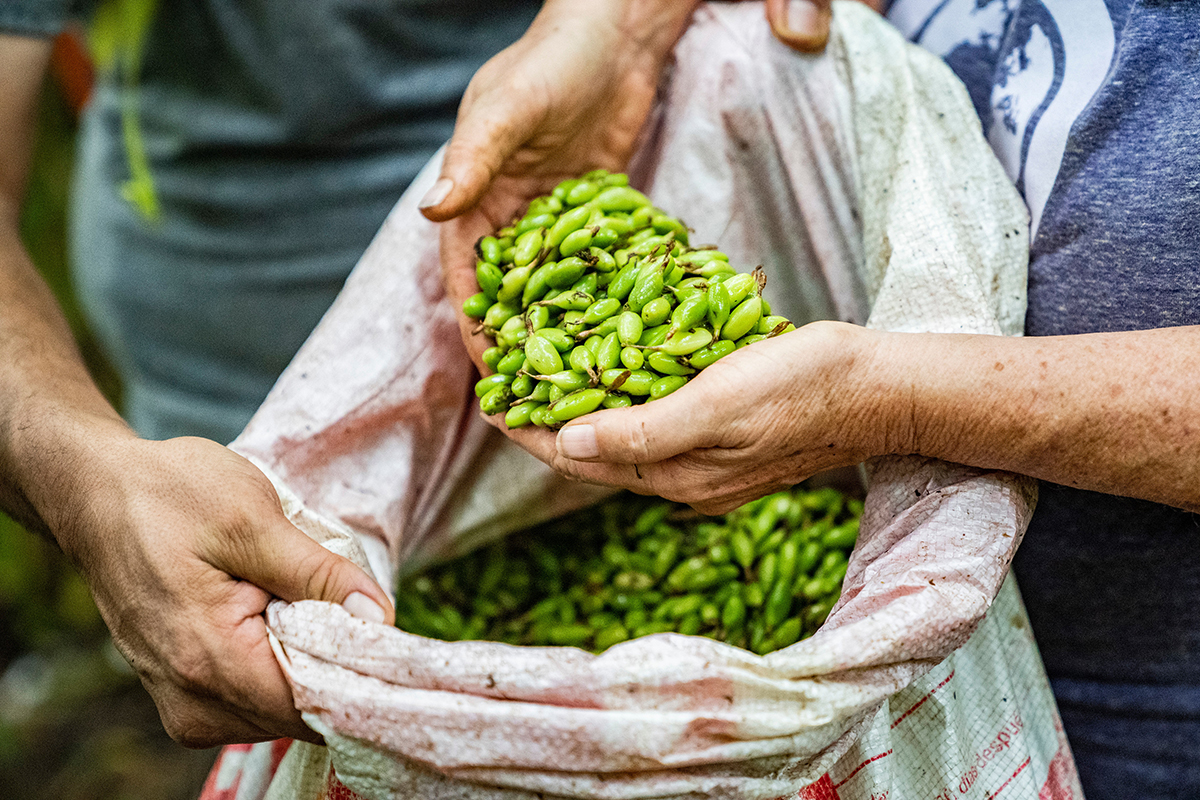 People Empowered: Building Supplier Capacity
doTERRA Co-Impact Sourcing supports training for cardamom farmers in Guatemala, which teaches farmers the best practices for growing cardamom including seed selection, planting, harvesting, and plant care. Farmers are provided with bi-weekly training sessions and hands-on experience so they can see the positive effects of these techniques in their own fields. As a result of these trainings, farmers should have a higher quality and increased quantity of cardamom, and therefore, also receive a higher price for their product.
Impact Stories
The doTERRA Healing Hands Foundation has provided a variety of community development projects in Guatemala. At Mario Mendez Montenegro Kindergarten School in Huehuetenango, we were able to provide new bathrooms with toilets for the children, including a new roof to keep them dry during rain. We repaired an old fence and put in a brand-new colorful picket fence around the play area. The building and classrooms were all in need of fresh paint, so everything was repainted—and with bright, beautiful colors and playful designs.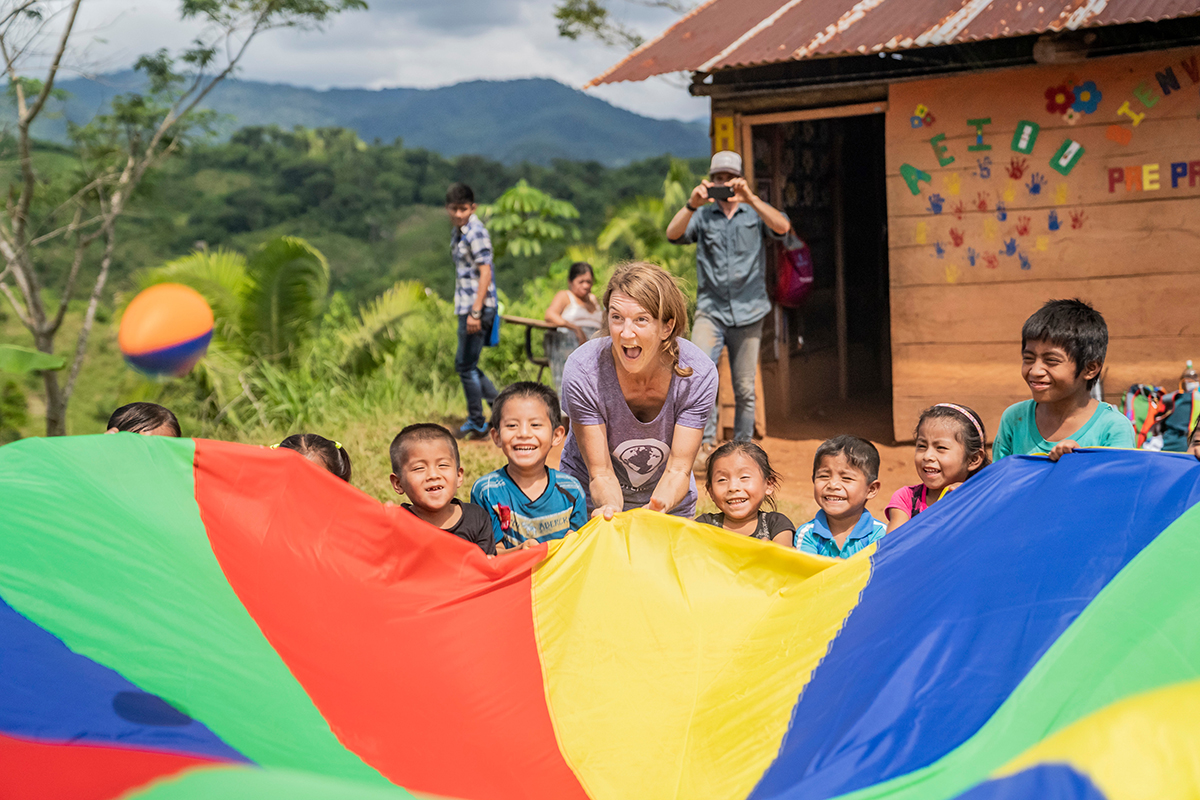 Healing Hands also provided enough funds for one-year salary to hire a new doctor in anticipation of a newly-build, self-sustained hospital in Guatemala. The foundation has supported a variety of other projects as well, including Days for Girls training and kits.