Cypress Cypress

(KenyaSpain)
Category:

Farmer Poverty Solutions

Location:

KenyaSpain

Date:
Reforestation
Over the past 60 years, Kenya has lost more than 60% of its forest cover. Millions of acres of forests have been cut down and cleared for farming and charcoal production. In an effort to combat this growing problem, the Kenya Forest Service has planted millions of acres of trees to reforest many parts of Kenya. In addition to replanting forest reserves, the government is trying to aid in reforestation efforts by encouraging Cypress and other trees as forestry crops with small-scale farmers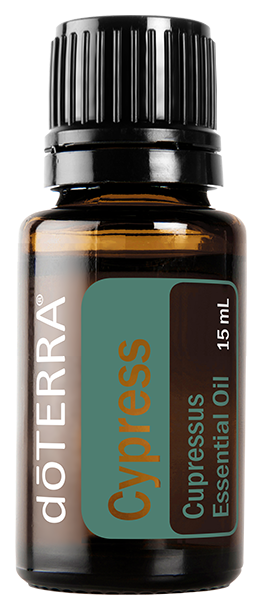 Native to Southern Europe and Western Asia, Cypress essential oil is derived from tall evergreen trees. Cypress has a fresh, clean aroma that's energizing and refreshing. Cypress is frequently used in spas and by massage therapists.
Cypress grows well in arid climates, especially in the high altitude regions of Mt. Kenya and is a great source of additional income for small-scale farmers. Many farmers have since planted Cypress trees as a natural fence or windbreak and harvest them after they are fully mature and sell them for timber. Once the trees have been harvested, farmers replant their farms and repeat the cycle.
An Additional Stream of Income
It takes 10 to 20 years for Cypress trees to grow large enough to be sold for timber, but during those years, the trees still require work and maintenance. For Cypress to be sold as timber, it must grow straight and tall. Farmers must therefore prune the lower branches of the trees as they mature. The pruned branches have historically been thrown away or burned as they have had no commercial value. However, the pruned branches can actually be distilled into a beautiful Cypress essential oil, which dōTERRA has started to produce from Kenya.
Using the Cypress branches for essential oil allows farmers to receive compensation for their care of the trees throughout the trees' lifecycle. Instead of waiting up to 20 years for any revenue from the trees, they can receive revenue annually from the branches and then a larger payment at the end of the trees maturity. It provides them with an additional source of income that is often used to put their children through school or pay for other life necessities.
Meet Gregory and Anjelica Muriithi
Gregory and Anjelica Muriithi farm several essential oil crops for dōTERRA and grow Cypress in the Mt. Kenya region. Gregory loves that he is able to stay home and work together with his wife on his land. He gets to be with close to his family and community. He has found that in many ways, it is a better income and quality of life than working in the city. Gregory says it is so much better than his jobs in the past being told to "go here," or "go there," and he is using his additional Cypress revenue to provide himself and his family with a comfortable income in his retirement. Now, he says, "I am free."