Cypress Cypress

(KenyaMoroccoSpain)
Category:

At the Source

Location:

KenyaMoroccoSpain

Date:
Location:

Kenya Morocco Spain
2022 Sourcing Impact
Total Lives Impacted: 2,121
People Empowered via Sourcing Jobs: 456
Kenya: 162
Morocco: 217
Spain: 77
Lives Supported by Sourcing Jobs: 1,911
Kenya: 583
Morocco: 1,128
Spain: 200
Lives Impacted through Social Impact Projects: 210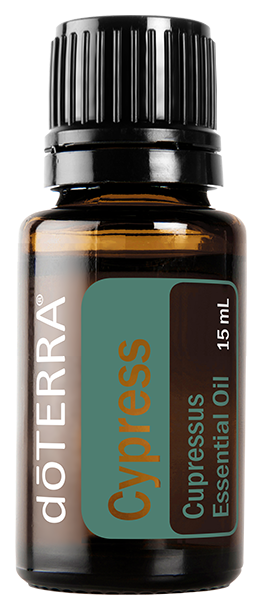 Native to Southern Europe and Western Asia, Cypress essential oil is derived from tall evergreen trees. Cypress has a fresh, clean aroma that's energizing and refreshing. Cypress is frequently used in spas and by massage therapists.
Why Spain and Kenya?
Cypress trees thrive in many places around the world, including Spain and Kenya. We support small-scale farmers in rural Kenya, while also sourcing the highest-quality essential oil.
The Production Process
Our Cypress essential oil is a blend of two species: Cupressus sempervirens and C. lusitanica. Like with Frankincense, including multiple species not only solidifies a sustainable source, but it also enhances the qualities and benefits of the essential oil.
The cypress tree is an evergreen that typically grows between 40 and 60 feet high. Cypress trees were introduced into Kenya hundreds of years ago as a forestry crop meant to aid reforestation efforts. To encourage farmers to plant cypress, the Kenyan government "rents" land to farmers in the favorable Mount Kenya area for free while cypress trees grow. The farmers benefit from the free use of the land and shade from the trees.
Many farmers plant cypress as a fence, windbreaker, or shade tree, with the eventual intent to sell timber, but it can take up to 30 years before the trees are mature enough to sell. In the meantime, the lower branches must be cut off to ensure the tree grows straight enough for timber. The essential oil comes from distilling these lower branches. Interestingly, the essential oil isn't in the wood, but rather in the leaves.
Empowering People: Additional Source of Revenue
Normally, farmers would have to wait at least 20 years before they saw any revenue from cypress trees. Farmers are interested in providing cypress branches for distillation because sales provide extra revenue along the way. By sourcing Cypress essential oil from smallholder farmers in Kenya, we can offer an additional revenue stream to farmers for the beautiful crop they were already growing.
Meet Gregory and Anjelica Muriithi
Gregory and Anjelica Muriithi farm several essential oil crops for doTERRA and grow cypress in the Mount Kenya region. Gregory loves that he can stay home and work with his wife on their land. He enjoys being close to his family and community.
He's found cypress farming provides a better income and quality of life than working in the city. He says, "I am free."
Impact Stories: Social Impact
Along with donations from the doTERRA Healing Hands Foundation®, we've established a community development fund in Kenya. For every kilogram of essential oil produced by farmer cooperatives, a portion of revenue is set aside in a fund overseen by the cooperatives themselves to finance larger development projects at their discretion.
The doTERRA Healing Hands Foundation has funded numerous projects in Kenya:
• The construction of additional classroom and restroom facilities at Kiwegu Primary School. • The construction of a school library, water storage, staff room, restrooms, and teacher living quarters at Mwamose Primary school, as well as scholarship support. • The construction of Mwena River Bridge, allowing the community and school children to cross the local river. • The construction of Majengo Mapya Kindergarten school. • The construction of a community center. • Indigenous culture and health trainings for 2,000 school children. • Colobus Conservation, which educates about and helps with the reforestation of indigenous trees. • Mwamose Water Point—a community borehole and water tower. • The Water Maintenance Trust Fund, which does ongoing research and maintenance on community water sources.
Just in 2021, these communities were supported by the following programs and initiatives:
• Days for Girls Kits were given to 250 girls in Mount Kenya. • A dozen students were supported with scholarships. These scholarships paid for tuition and school expenses in secondary schools.