Eucalyptus Blend Eucalyptus

(AustraliaSouth AfricaRwanda)
Category:

At the Source

Location:

AustraliaSouth AfricaRwanda

Date:
Location:

Australia South Africa Rwanda
2022 Sourcing Impact
Total Lives Impacted: 8,447
People Empowered via Sourcing Jobs: 2,019
Australia: 42
Rwanda: 1,031
South Africa: 946
Lives Supported by Sourcing Jobs: 7,754
Australia: 105
Rwanda: 4,433
South Africa: 3,216
Lives Impacted through Social Impact Projects: 693
Australia: 500
Rwanda: 193

Eucalyptus essential oil has a clean, refreshing aroma that supports feelings of easy breathing, dispels odors, and provides an herbaceous aroma. Eucalyptus oil is used to create a calm atmosphere.
Why Australia, South Africa, and Rwanda?
Australia is home to more than 700 known species of eucalyptus trees. Some species of eucalyptus can only be found in Australia! Eucalyptus can also thrive in other locations. The doTERRA Eucalyptus blend includes Eucalyptus radiata (South Africa, Australia) , Eucalyptus globulus (Rwanda), Eucalyptus loxophleba subp. Lissophloia , also known as Eucalyptus lox liss for short, Eucalyptus kochii , and Eucalyptus polybractea (all from Australia). While this new, unique to dōTERRA eucalyptus genus blend offers more therapeutic benefits, it also provides the opportunity to increase our impact by sourcing Eucalyptus from different parts of the world.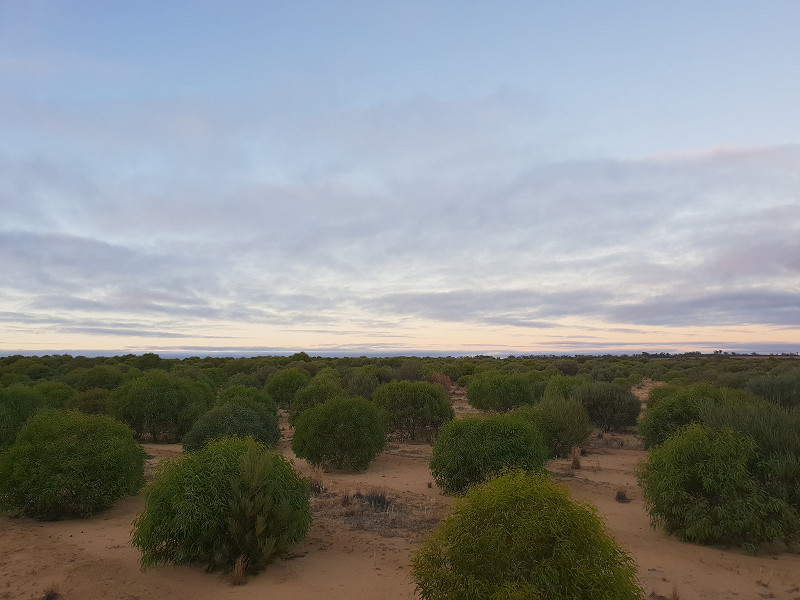 Impact Stories: Social Impact
The Eucalyptus blend supports farmers in multiple countries.
Farmers of Eucalyptus radiata in South Africa are supported through prepayments, pre-financing, and capacity building, and an out-grower model.
doTERRA's Eucalyptus Radiata sourcing partner in South Africa actively supports a program that donates necessary raw materials for people to become small-scale farmers, enabling them to elevate their circumstances.
In South Africa, public transport was severely limited during the early stages of the Covid-19 lock-down. This caused a logistical problem resulting in shortages of food in rural areas; as the need for food became more prominent, our partner directly supplied emergency relief food packages to 6,785 local community members in need. In support of the initiative in 2021, doTERRA Healing Hands funded the program so it could continue for an additional 12 months.
Additionally, our partner supports a local childcare center, where staff facilitate meals and provide educational opportunities for families in the area. Public funding for the center became very limited in the wake of the pandemic, so our partner stepped up to donate food items for the children's meals. The program fed approximately 217 families or about 1,106 individuals. With the help of the doTERRA Healing Hands Foundation and its partner, between March 2021 and September 2022, the child center distributed 36,530 bags of food which fed 188,494 people, while in the process encouraging the children to attend classes; doTERRA Healing Hands supported about 22,619 people through their contribution. Then in 2022, doTERRA Healing Hands-Europe joined the cause and funded vegetable production from the community garden to be added to the children's meals. The benefits of the joint initiative include improved nutrition of the families receiving food parcels, incentives for children to participate at the center, and financial support for the local community members tending the garden.
In Australia, much of the eucalyptus trees were intercropped among existing crops which provides local farmers with additional income that can be extremely valuable to their families or farms.
Additionally, the doTERRA Healing Hands Foundation® in partnership with Happy Green World and Children's Ground funded and provided educational kits to 600 First Nation's children in the Alice Springs region of Australia. The kits include a book on waste management and board games focused on identifying and protecting endangered Australian animals. The materials were produced in the children's native Arrernte language. Wellness Advocates during the 2022 AUNZ Convention wrote encouraging messages in each book prior to distributing the kits to the schools.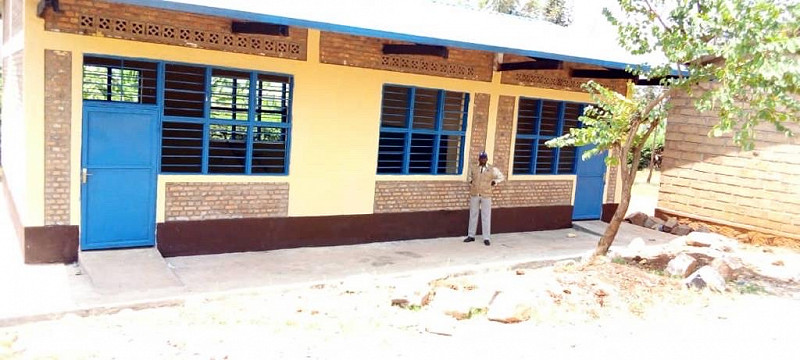 In Rwanda's Eucalyptus globulus sourcing area—Kabeza village in Kayonza district—the doTERRA Healing Hands Foundation® just funded the construction of an early childhood development classroom at a local school benefiting 45 children between the ages of 3 and 5. Many children in the community face a number of developmental challenges including chronic malnutrition, neonatal mortality, child violence, and poor education services. This early childhood classroom will provide the children with holistic access to early learning, good nutrition, hygiene, and protection. The project is a combined effort with the local farmers and parents, who are providing the school's feeding program; our Eucaluptus globulus supplier, who is covering 20% of the cost; and doTERRA Healing Hands, who is covering the remainder of the financing. Once completed, the classroom will remain self-sufficient through charging some basic school fees to cover the costs required to keep the early childhood development class operational.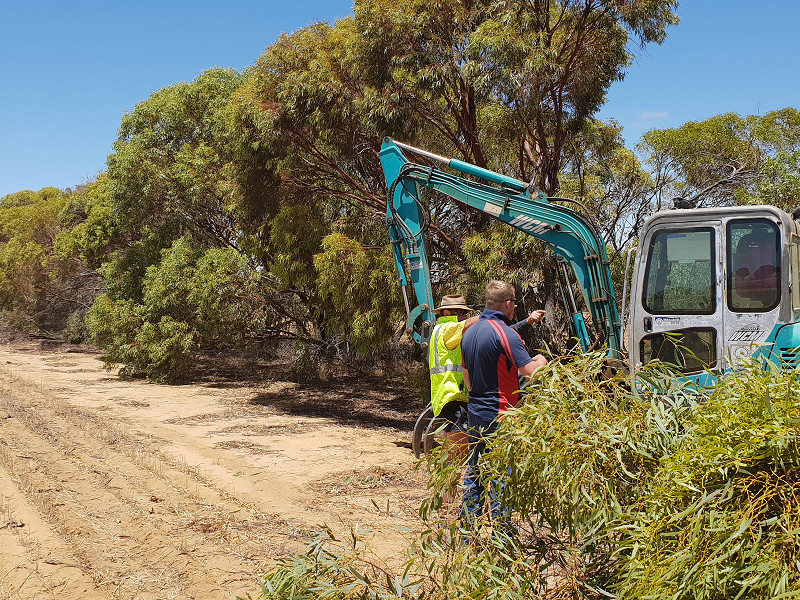 Impact Stories: Environmental Stewardship

The Australia-sourced eucalyptus oils—Eucalyptus kochii, lox liss, and polybractea—have outstanding environmental stewardship programs with their farms. Many farmers in Western Australia plant Eucalyptus kochii, lox liss, and/or polybractea trees because of the many benefits they offer to the land. They remove carbon dioxide from the air, offer wind and sun protection, and habitat for native species. The trees have also been planted among other crops to reduce wind erosion and because their deep roots help absorb ground water, which regulates the salinity of the soil. Once the leaves are removed, the trees can re-grow, or coppice, after harvest. After two or three years, the trees can be cut again for oil production, providing a sustainable supply of trees. A mobile distillation unit can also be taken to the eucalyptus harvesting site rather than hauling the trees to the distillery, reducing fuel and transportation costs. Through refining cultivation practices, doTERRA's sourcing partner has drastically increased oil yields while reducing water usage and fuel needed for distillation. Furthermore, previously distilled biomass is used to create biochar and water is recycled and reused throughout the process. In 2021, doTERRA sponsored the planting of 25 new acres (10 hectares) of Eucalyptus kochii trees —approximately 10,000 seedlings. Australian Wellness Advocates even participated in the planting! These should be ready for harvest in 2025.
Around the turn of the twentieth century in New South Wales, harvesters began hand harvesting wild E. polybractea for distillation. In 1949, our partner's family purchased land with extensive native E. polybractea and began the long process of creating one of the first plantations dedicated to this species. As the plantation grew and they mastered the growth cycles of the trees, they invested in new technologies, becoming the first operation in the world to completely mechanize their eucalyptus harvesting and distillation. For decades they have worked with various Australian research and development organizations on a breeding program that has resulted in high oil yielding trees that are more resistant to the extreme Australian weather. Soil health is their top priority and even more important than tree health. They understand that healthy soil means healthy trees. To enrich their soil the post distilled biomass is spread back on the harvested areas of the plantation. This provides a nutrient-rich mulch and top cover which enriches the soil and maintains moisture, adding to the vitality of the trees.