Geranium Geranium

(KenyaMadagascar)
Category:

At the Source People Farmer Poverty Solutions

Location:

KenyaMadagascar

Date:
Location:

Kenya Madagascar
2022 Sourcing Impact:
Total Lives Impacted: 40,325
People Empowered via Sourcing Jobs: 10,264
Kenya: 7,668
Madagascar: 2,596
Lives Supported by Sourcing Jobs: 40,325
Kenya: 27,605
Madagascar: 12,720

With various beautifying purposes, Geranium essential oil promotes healthy, glowing skin and hair, while providing a sweet, floral aroma.
Why Madagascar and Kenya?
Geranium grows bountifully in both Madagascar and Kenya, where small-scale farmers have been growing these fragrant flowering plants for decades. Geranium requires little water, but it also doesn't do well in climates that are too dry, which can be a tricky balance to achieve. In Kenya, the plant grows well on the slope of Mount Kenya. In Madagascar, it's grown in the central highlands, where the weather is temperate and consistent.
The Harvesting and Distillation Process
Geranium essential oil is steam-distilled from the leaves, stalks, and flowers of the plant. To achieve the highest-quality yield, the geranium plant must be distilled right before or just as it begins to flower. Once it's in full bloom, it's too late to get maximum essential oil (or any, in some cases). The stalks and leaves are harvested right before the plant flowers. When harvested, only part of the plant is cut away, with some leaves remaining to help the plant regrow. To maintain its aromatic and beautifying benefits, the essential oil must be distilled within hours of harvesting.
People Empowered: Supporting Smallholder Farmer Cooperatives
In Madagascar, significant geranium production has been around for more than 75 years. A network of over 6,000 smallholder farmers is organized into various cooperatives.
In Kenya, our Co-Impact Sourcing® initiatives for Geranium include training smallholder farmers, providing critically important initial inputs, and supporting cooperatives. We also continue monitoring and evaluating our initiative through a third-party program with the University of Oxford.
Initiatives in both countries include contracts with fair and transparent pricing, providing smallholder farmers with a stable, predictable source of income.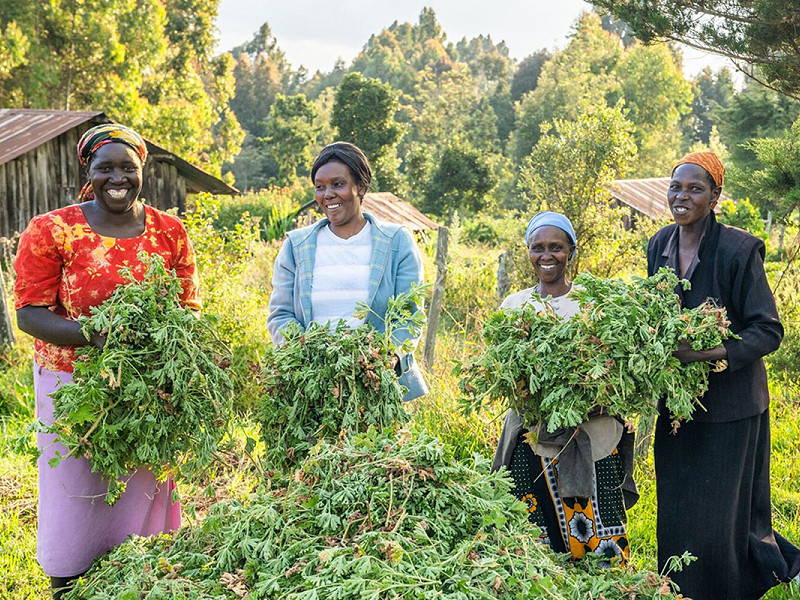 Impact Stories: Community development
The doTERRA Healing Hands Foundation® has funded numerous projects in both Madagascar and Kenya.
In Madagascar, these projects include the establishment of a mobile health clinic. Health officers are chosen from villages and provided with first aid kits and essential oils, and then they're trained in respective and appropriate uses. A doctor will be employed to work for the clinic and see patients in their homes.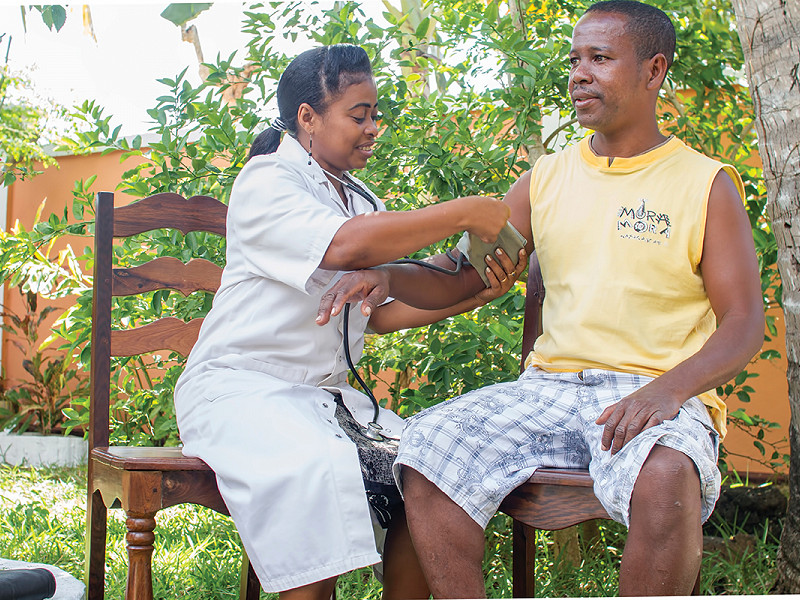 Projects in Kenya include:
The construction of additional classroom and restroom facilities at Kiwegu Primary School.
The construction of a school library, water storage, staff room, restrooms, and teacher living quarters at Mwamose Primary school, as well as providing scholarship support.
The construction of Mwena River Bridge, which allows the community and school children to cross the local river.
The construction of Majengo Mapya Kindergarten school.
The construction of a community center.
Indigenous culture and health trainings for 2,000 school children.
Colobus Conservation, which provides education about and helps with the reforestation of indigenous trees.
Mwamose Water Point—a community borehole and water tower.
The Water Maintenance Trust Fund, which does ongoing research and maintenance on community water sources.
Just in 2021, these communities were supported by the following programs and initiatives:
Days for Girls Kits were given to 250 girls in Mount Kenya.
12 students were supported with scholarships. These scholarships paid for tuition and school expenses in secondary schools.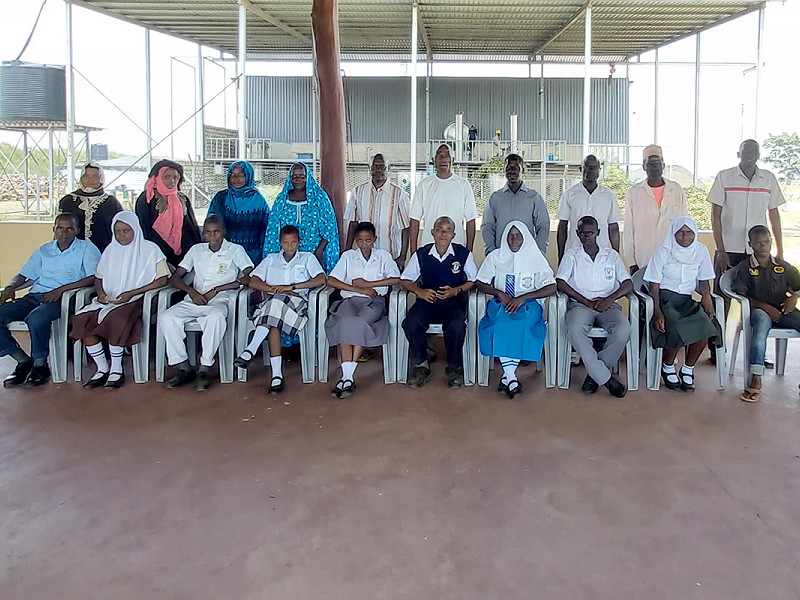 Along with donations from the doTERRA Healing Hands Foundation, we've established a community development fund in Kenya. For every kilogram of essential oil produced by farmer cooperatives, a portion of revenue is set aside in a fund overseen by the cooperatives themselves to finance larger development projects at their discretion.