Ginger Ginger

(KenyaMadagascarVietnamTanzaniaHonduras)
Category:

At the Source People Co-Impact Sourcing Environmental Stewardship Poverty Solutions

Location:

KenyaMadagascarVietnamTanzaniaHonduras

Date:
Location:

Kenya Madagascar Vietnam Tanzania Honduras
2022 Sourcing Impact
Total Lives Impacted: 35,654
People Empowered via Sourcing Jobs: 7,027
Honduras: 2,072
Kenya: 2,138
Tanzania: 2,459
Vietnam: 358
Lives Supported by Sourcing Jobs: 30,430
Honduras: 9,324
Kenya: 7,697
Tanzania: 12,049
Vietnam: 1,360
Lives Impacted through Social Impact Projects: 5,224
Vietnam: 2,724
Tanzania: 2,500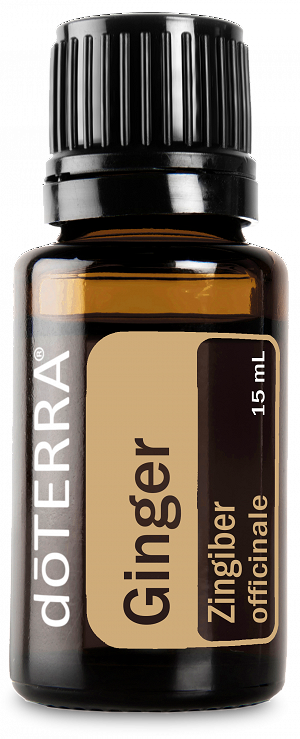 When used as a kitchen spice, the hot, earthy nature of Ginger oil adds flavor to a variety of dishes, and can help to support healthy digestion.*
Why Kenya, Madagascar, Tanzania, Honduras, and Vietnam?
Our Ginger essential oil is sourced from multiple locations where the plant thrives. It's produced through our Co-Impact Sourcing® model, in which we work with hundreds of small farmers.
The Distillation Process
Ginger is planted in spring and harvested in fall or winter, when it's mature. The essential oil is steam-distilled from the rhizome of the plant. It takes between one to two pounds of ginger rhizome to make a 15 mL bottle of essential oil. A rhizome—different from a root—is the subterranean stalk from which a plant's root system grows.
Our Ginger essential oil is truly unique. Many companies distill their oil from fully dried rhizomes, while we distill our essential oil from fresh rhizomes shortly after harvest. This difference results in better chemical and aroma profiles.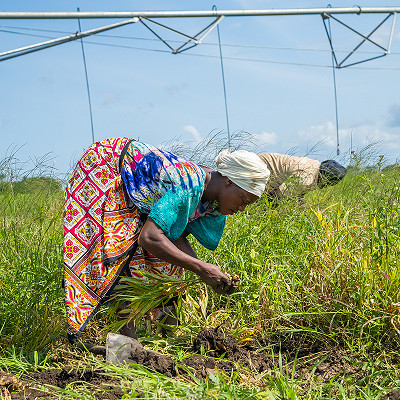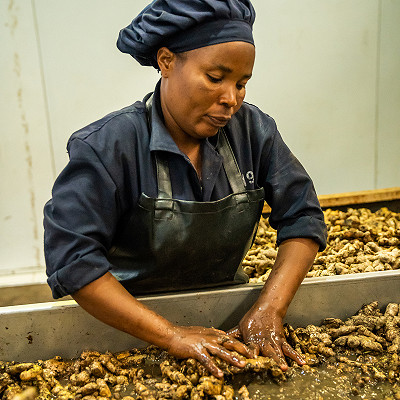 Impact Stories
The doTERRA Healing Hands Foundation® has funded numerous projects in both Madagascar and Kenya.
In Madagascar, these projects include the establishment of a mobile health clinic. Health officers are chosen from villages and provided with first aid kits and essential oils, and then they're trained in respective and appropriate uses. A doctor will be employed to work for the clinic and see patients in their homes.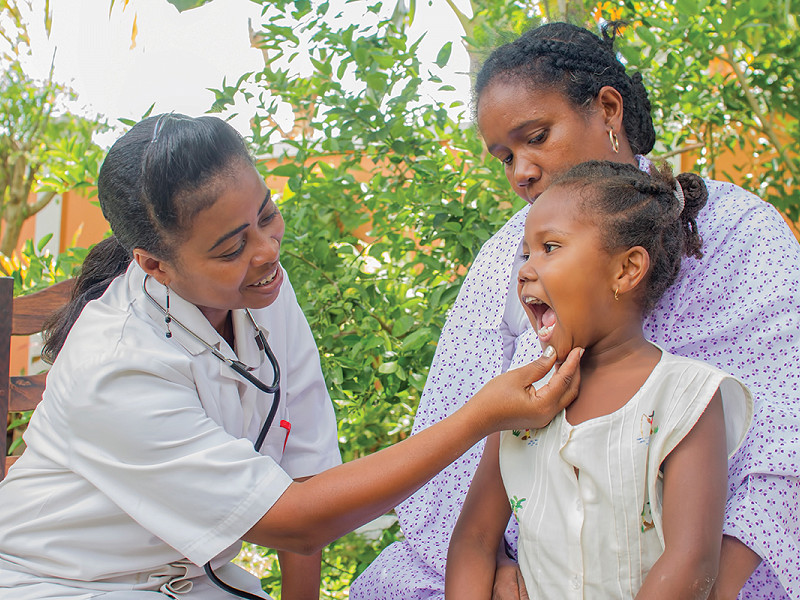 Projects in Kenya include:
The construction of additional classroom and restroom facilities at Kiwegu Primary School.
The construction of a school library, water storage, staff room, restrooms, and teacher living quarters at Mwamose Primary school, as well as providing scholarship support.
The construction of Mwena River Bridge, which allows the community and school children to cross the local river.
The construction of Majengo Mapya Kindergarten school.
The construction of a community center.
Indigenous culture and health trainings for 2,000 school children.
Colobus Conservation, which provides education about and helps with the reforestation of indigenous trees.
Mwamose Water Point—a community borehole and water tower.
The Water Maintenance Trust Fund, which does ongoing research and maintenance on community water sources.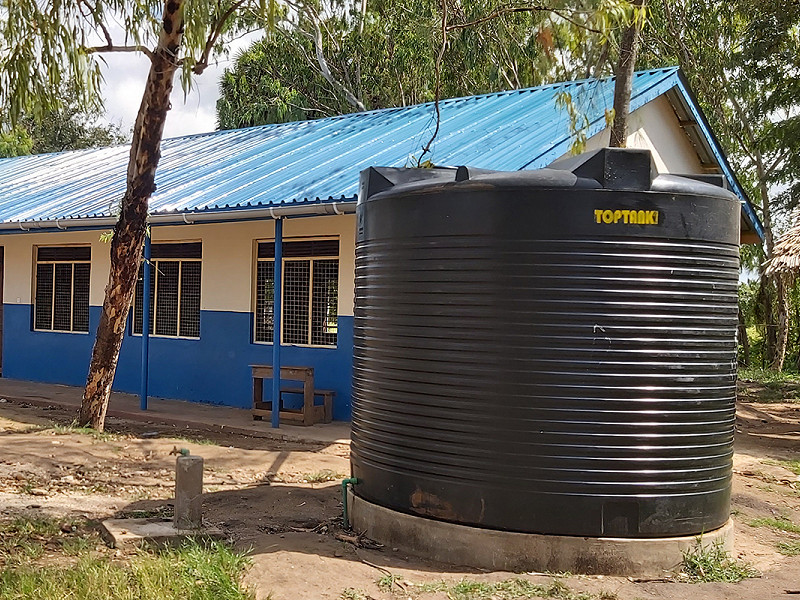 In 2021 alone, these communities were supported by the following programs and initiatives:
Days for Girls Kits were sent to 1,000 girls in Lunga Lunga, 250 girls in Mount Kenya, and 700 girls in Mara.
6,000 people were supported with water connection to Kiwegu.
2,000 students were supported with water connection to schools.
12 students were supported with scholarships. These scholarships paid for tuition and school expenses in secondary schools.
80 girls were supported with Girls on Fire leadership training.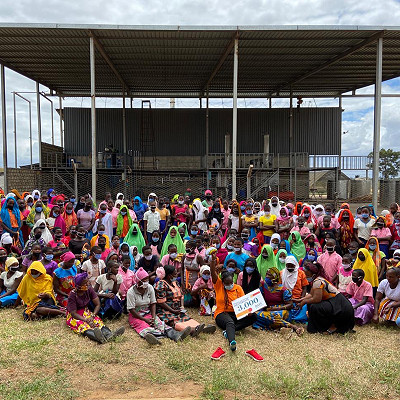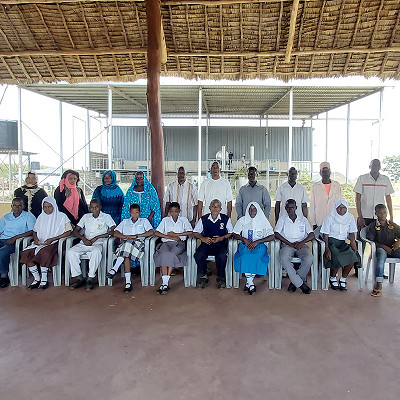 Along with donations from the doTERRA Healing Hands Foundation, we've established a community development fund in Kenya. For every kilogram of essential oil produced by farmer cooperatives, a portion of revenue is set aside in a fund overseen by the cooperatives themselves to finance larger development projects at their discretion.