Lemon Eucalyptus Lemon Eucalyptus

(Kenya)
Category:

At the Source Farmer Environmental Stewardship Poverty Solutions Farmer Social Impact

Location:

Kenya

Date:
2022 Sourcing Impact:

Total Lives Impacted: 18,612
People Empowered via Sourcing Jobs: 5,170

Lives Supported by Sourcing Jobs: 18,612

Lives Impacted through Social Impact Projects:

doTERRA Lemon Eucalyptus Oil has many topical cleansing benefits with an invigorating aroma. Cleanse surfaces and skin with Lemon Eucalyptus Oil today!
Why Kenya?

Lemon Eucalyptus essential oil comes from the leaves of the lemon eucalyptus tree—also called the lemon-scented gum and blue-spotted gum tree. To produce optimal Lemon Eucalyptus essential oil, the leaves of the trees need lots of sun and grow best in hot, humid, tropical environments.
The Harvesting Process
The plant materials for Lemon Eucalyptus are harvested similarly to Tea Tree essential oil: the entire tree is cut down, which allows new shoots to grow the next year. After the tree is cut, the leaves are gathered for distillation. The leaves are steam-distilled to produce essential oil.
Impact Stories: Smallholder Farmers, Kenya
Mwatumbi and his wife have 10 children, most of whom are in primary school. He says, "I'm grateful that, from the harvests, I have planned out my life. I'm able to afford school fees for my children. They've never been sent away because of unpaid school fees. When I harvest, I'm in a position to pay school fees for two terms. I've also bought livestock. I now have 27 cows and goats."
Quote from Outgrower:
"My name is Philomena Chonyi, and I come from Mivumoni (in Kwale County, Kenya). I joined the outgrowers program in 2016, and I'm happy to testify I have experienced tremendous change in my livelihood since I joined the program. For example, I used to live in a palm leaf–thatched house, but now I've managed to upgrade to corrugated iron sheets. I've also added pillars to my house to make it stronger. I will continue to work with [doTERRA sourcing partners] because they have empowered me economically—my kids are now able to attend school."
Impact Stories: Community Support
The doTERRA Healing Hands Foundation® has funded numerous projects in Kenya, including:
The construction of additional classroom and restroom facilities at Kiwegu Primary School.
The construction of a school library, water storage, staff room, restrooms, and teacher living quarters at Mwamose Primary school, as well as providing scholarship support.
The construction of Mwena River Bridge, which allows the community and school children to cross the local river.
The construction of Majengo Mapya Kindergarten school.
The construction of a community center.
Indigenous culture and health trainings for 2,000 school children.
Colobus Conservation, which provides education about and helps with the reforestation of indigenous trees.
Mwamose Water Point—a community borehole and water tower.
The Water Maintenance Trust Fund, which does ongoing research and maintenance on community water sources.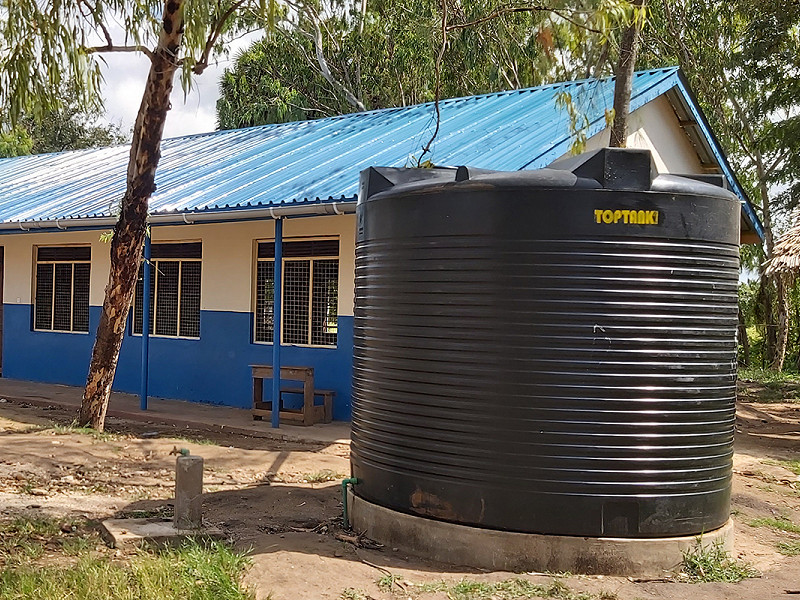 Just in 2021, the following programs and initiatives have been carried out:
Days for Girls Kits were sent to 1,000 girls in Lunga Lunga.
6,000 people were supported with water connection to Kiwegu.
2,000 students were supported with water connection to schools.
12 students were supported with scholarships. These scholarships paid for tuition and school expenses in secondary schools.
80 girls were supported with Girls on Fire leadership training.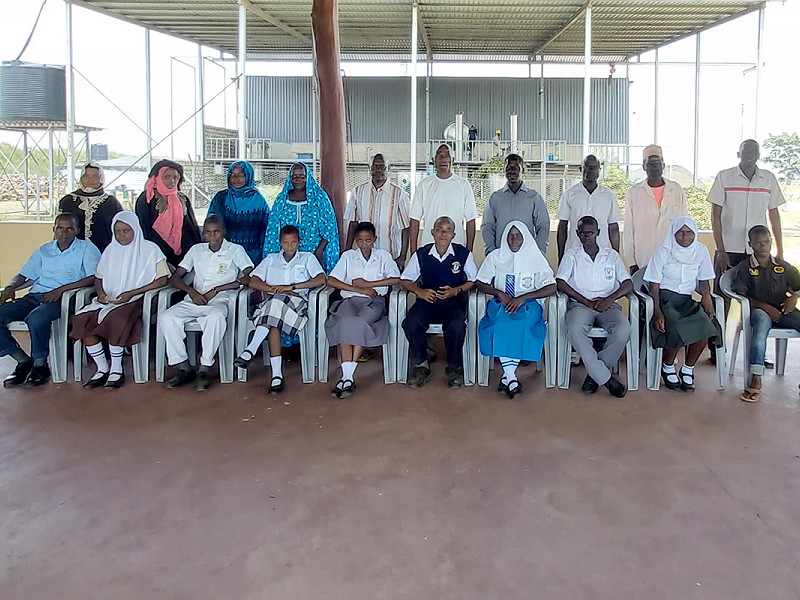 Along with donations from the doTERRA Healing Hands Foundation, we've established a community development fund in Kenya. For every kilogram of essential oil produced by farmer cooperatives, a portion of revenue is set aside in a fund overseen by the cooperatives themselves to finance larger development projects at their discretion.