Meet Mwatumbi Lemon Eucalyptus

(Lunga Lunga, Kenya)
Category:

Farmer Social Impact

Location:

Lunga Lunga, Kenya

Date:
Location:

Lunga Lunga, Kenya
In the Lunga Lunga region of Kenya, smallholder farmer Mwatumbi lives with his family in the Mtune village. Smallholder farmers typically own fewer than five acres of land and personally farm that land. The doTERRA Co-Impact Sourcing® model aims to empower these smallholder farmers, making a positive, impactful difference in their lives and the lives of their families.

doTERRA Lemon Eucalyptus Oil has many topical cleansing benefits with an invigorating aroma. Cleanse surfaces and skin with Lemon Eucalyptus Oil today!
Mwatumbi first farmed aromatic crops for essential oils in 2017. When the opportunity to grow aromatic crops was introduced to his community, many farmers resisted, not recognizing their value. Mwatumbi, however, saw the life-changing potential. "When I started this project," he said, "I had 1.25 acres of land. I decided to commit a quarter acre to tea tree and half an acre to lemon eucalyptus. Over time, with money from the harvests, I've managed to add more land. I now own three acres of land and plan to buy even more with the returns I get from my essential oil crops." Though Mwatumbi focuses primarily on essential oil crops, he also grows mangos, cowpeas, green grams, maize, coconut, pineapples, and oranges.
The lemon eucalyptus (Eucalyptus citriodora) tree grows quickly and can be harvested twice each year. This tree provides income and security for smallholder farmers in Lunga Lunga like Mwatumbi. Lemon eucalyptus and other essential oil crops have created much-needed economic growth and impact in the region.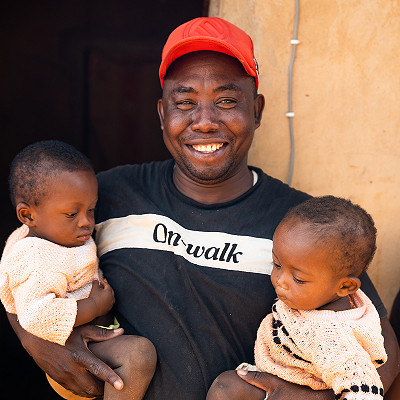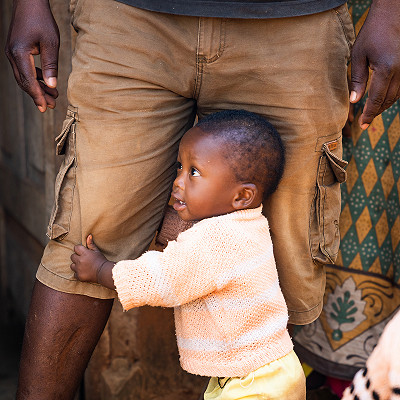 Mwatumbi and his wife have ten children, most of whom are in primary school. He said, "I'm grateful that, from the harvests, I have planned out my life. I'm able to afford school fees for my children. They have never been sent away because of unpaid school fees. When I harvest, I'm in a position to pay school fees for two terms. I've also bought livestock. I now have 27 cows and goats."
He continued, "These crops have improved my social status such that my community considers me eligible for leadership positions. For instance, I'm the vice chairperson of Kiwegu/Mtune Community Based Organization—a common interest group—and I might be running for the Member of County Assembly position in the near future."
Because of Mwatumbi's hard work and positive experience farming lemon eucalyptus, he's influenced 28 other farmers in his community to farm it too.
Lemon Eucalyptus
Eucalyptus citriodora
doTERRA Lemon Eucalyptus essential oil offers many topical cleansing benefits and an invigorating aroma. Cleanse your household surfaces and skin with Lemon Eucalyptus today!