Melissa Melissa

(Bulgaria)
Category:

Co-Impact Sourcing Poverty Solutions

Location:

Bulgaria

Date:
2022 Sourcing Impact
Total Lives Impacted: 2,305
People Empowered via Sourcing Jobs: 48

Lives Supported by Sourcing Jobs: 110

Lives Impacted through Social Impact Projects: 2,195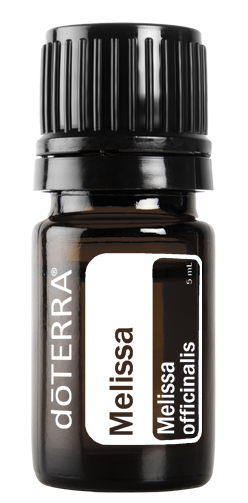 With the ability to positively affect mood, Melissa essential oil is often used to reduce tense feelings, promote relaxation, and calm feelings of nervousness.*
Why Bulgaria?
Bulgaria is an agricultural haven for growing aromatic plants and the people are rich in expertise. Near the Black Sea, the sunny and dry climate coupled with the well-drained, sandy soil make the growing conditions in Bulgaria ideal.
How does it work?
Also known as Lemon Balm, melissa is a perennial herbaceous plant that grows between 1 ½ to 2 feet (45-60 cm) in height. The essential oil comes from steam distilling the leaf of the plant.
While Bulgaria historically boasted some of the world's premier essential oil research, development, and production, in the Post-Communist era the industry faltered for numerous reasons, but especially because of the government's financial support for wheat, sunflower, and corn. Many Bulgarian farmers replaced aromatic plants with these crops.
This led to a lack of innovation in the aromatic agricultural space, which inspired us to establish the Esseterre facility in Dobrich, Bulgaria. This is where our melissa is grown and distilled. Esseterre works with dozens of local farms who bring their melissa and lavender to the facility from a small radius around Dobrich for distillation.
Although Esseterre is owned by doTERRA, it really is a Bulgarian firm, built and managed by Bulgarians. Expert managers, distillers, farmers, and engineers combine their impeccable skills and a shared commitment to positively impact their communities.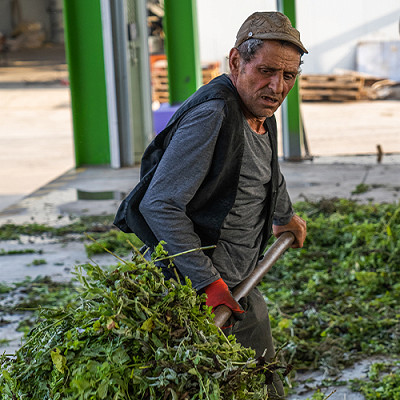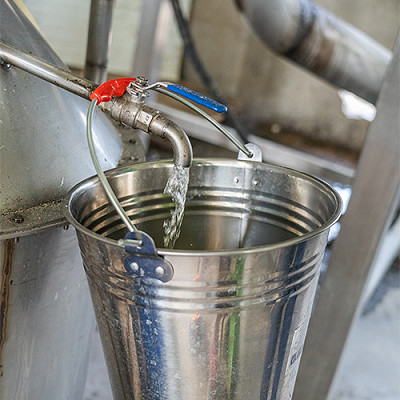 Generating Jobs and Preserving Legacy
The establishment of Esseterre has provided significant economic revitalization to the Dobrich, Bulgaria region. It has brought a multi-million investment and many jobs to a country where nearly a quarter of its population lives at or below the global poverty line. More and more farmers are coming to Esseterre with their crops. This can be attributed to several things including the sophistication and quality of the equipment and technology, as well as Esseterre's reputation as a consistently reliable buyer that pays fairly and promptly.
For years, the few remaining distilleries in Bulgaria have been mostly managed by brokers. They determined how much and when the farmers would get paid. Many farmers are paid unfairly, and some are not paid for months, or even years, until the brokers have sold the oil. At Esseterre, however, we can test the quality of a farmer's crop and essential oil nearly immediately. The on-site, state of the art laboratory includes a gas chromatography-mass spectrometry (GC/MS) machine to confirm quality and a space where farmers can watch and wait while their crops are being distilled. Having this technology on-site allows us to not only confirm, while the farmer waits, that their plants produced the highest quality oil, but also to pay farmers fairly and timely—usually the same day. We also award bonuses to farmers with the highest quality oil.
Healing Hands
The doTERRA Healing Hands Foundation has been able to support a variety of projects and organizations in Bulgaria including The Social Teahouse, a scholarship project, and a playground project.
The Healing Hands Foundation has partnered with The Social Teahouse, an organization dedicated to creating equal opportunities for children in Bulgaria as they age out of the orphanage system. These children lack education and literacy, personal and emotional development, and access to professional opportunities equal or comparable to their peers. The Social Teahouse focuses on providing children between the ages of 14 and 18 with the skills and competencies they need to develop and independent lifestyle by bridging their time in the orphanage and their life after. The teahouse is actually a teahouse. On the first floor, the orphaned teens work as baristas who take orders and prepare and serve tea. The second floor has been converted into a spacious meeting room where members of the mentorship program can hold meetings or group activities. The proceeds from the tea sales and merchandise sold by the Social Teahouse all go toward supporting the organization's efforts to prepare orphaned teens for the workforce.
A partnership with the organization Mothers' Care Club provides scholarships for orphans and poverty-stricken children in the Dobrich, Bulgaria area. Additionally, Healing Hands has provided funding for a primary school, secondary school, and university students.
After the opening of the Esseterre distillery, the mayor of Dobrich received a letter from children in the community requesting a safe place for them to play. The Dobrich Municipality immediately began drawing up plans for two children's playgrounds (one for ages 6 and younger and one for ages 3 to 12) as well as preparing space between some residential buildings a few blocks from Esseterre. Healing Hands financially supported the building and expenses of these two playgrounds for the children.