Pomegranate Yarrow|Pom

(Kenya)
Category:

Co-Impact Sourcing Poverty Solutions

Location:

Kenya

Date:
Why Turkey and Kenya?
Turkey, with its rich agricultural history, is one of the world's largest suppliers of pomegranate. From Turkey, we source our pomegranate seeds from experienced juice processors; and in Kenya, the seeds are cold pressed for the oil.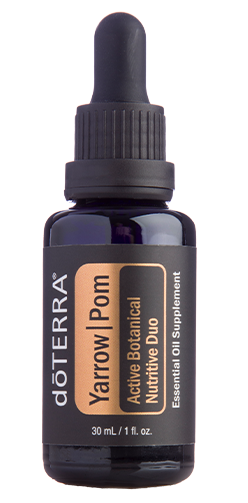 Yarrow|Pom is a one-of-a-kind expertly crafted proprietary blend of Yarrow essential oil and cold-pressed Pomegranate seed oil, offering a variety of powerful benefits.
How does it work?
Pomegranate is a deciduous and long-living shrub that grows between 16 and 26 feet (5-8 m) high and is indigenous to the Mediterranean and Northern India.
The seeds, sourced as a by-product of the juice extraction process, are dried within three days of collection to ensure optimum quality. These seeds are then packed and shipped to our partner's facility in Kenya. Once in Kenya, the seeds are tested to ensure they meet the high-quality parameters required. The seeds are then cracked and fed into a specialized cold oil press specifically designed for extracting oil from the low-yielding seeds. The oil content is only 7% by weight—this means that more than 14 kg (30 lbs) of seeds need to be pressed to produce one kg (2 lbs) of oil.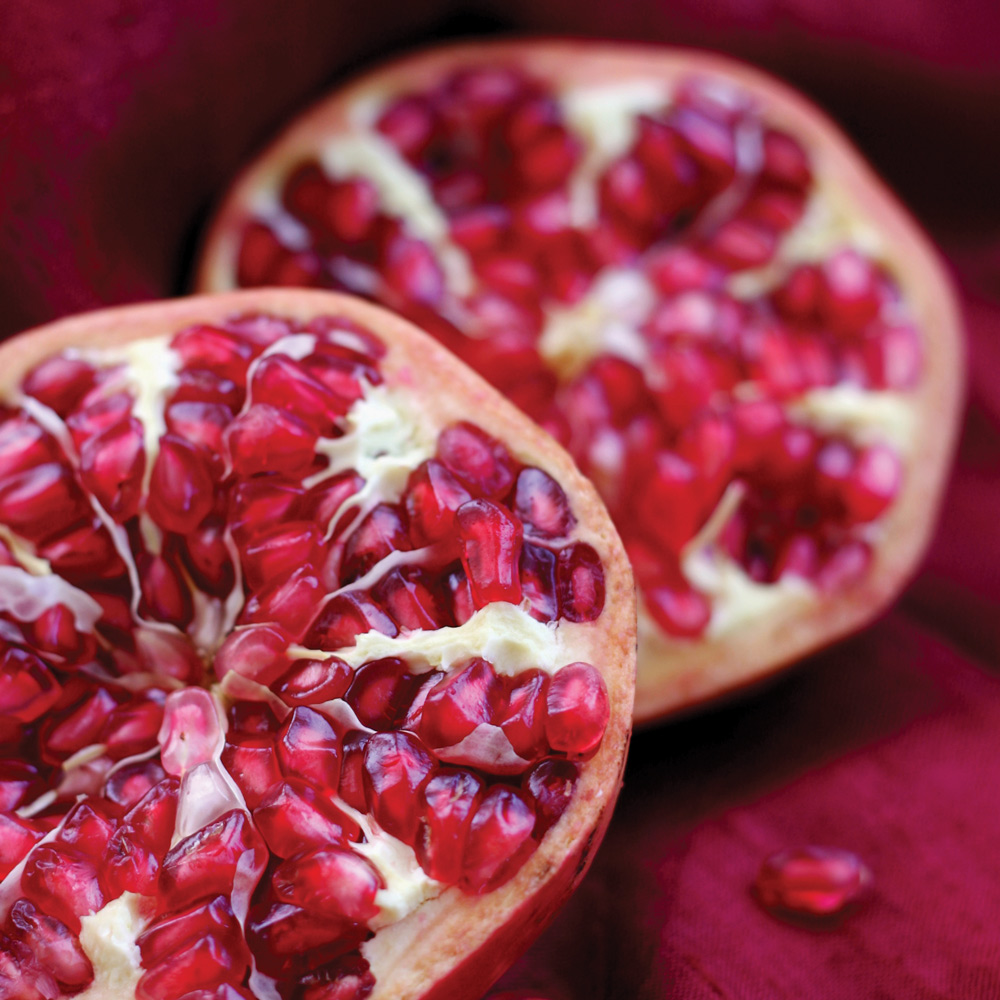 Healing Hands Story
The doTERRA Healing Hands Foundation has funded numerous projects in Kenya. This includes the construction of additional classroom and restroom facilities at Kiwegu Primary School; construction of a school library, water storage, staff room, restrooms, teacher living quarters, and student veranda at Mwamose Primary school (as well as scholarship support); the construction of Mwena River Bridge, which allows river crossing access for community and school children; construction of Mejwengo Mapya Kindergarten school; construction of a community center; TICAH—indigenous culture and health trainings for 2,000 school children; Colobus Conservation—education and reforestation of indigenous trees; Mwamose Water Point, which is a community borehole and water tower; and the Water Maintenance Trust Fund, which does ongoing research and maintenance of community water sources.
In addition to donations from the doTERRA Healing Hands Foundation, we have established a Community Development Fund in Kenya. For every kilogram of essential oil produced by its farmer cooperatives, a portion of revenue is set aside in a fund overseen by the cooperatives themselves to finance larger development projects at their discretion.