Rose Rose

(Bulgaria)
Category:

Poverty Solutions

Location:

Bulgaria

Date:
2022 Sourcing Impact
Total Lives Impacted: 8,046
People Empowered via Sourcing Jobs: 2,896

Lives Supported by Sourcing Jobs: 6,661

Lives Impacted through Social Impact Projects: 1,385
Known as the "Queen of Oils," Rose essential oil is highly sought after for its aroma and powerful topical and emotional benefits.The blooming floral aroma is comforting and the oil, used topically, helps promote healthy-looking skin.
Why Bulgaria?
Roses have been grown and picked in Bulgaria for over 200 years. With such a long history of growing roses primarily for essential oil, Bulgaria has become one of the largest producers of rose oil in the world. Near the Black Sea, Bulgaria has a sunny and dry climate coupled with well-drained, sandy soil that create ideal conditions.
How does it work?

Rosa damascena (the Damask Rose) is the species of rose grown and distilled for our Rose essential oil. The rose cuttings are planted in the autumn and are ready to be picked in May or June. Roses prefer sandy, clay-free soil with a sunny, slightly humid climate and mild winters.
The essential oil comes from steam distilling the petals of the flower. The flowers are picked by hand early in the morning and distilled later that same day. It is important to distill rose petals the same day they are harvested to capture a higher volume of oil from the delicate petals.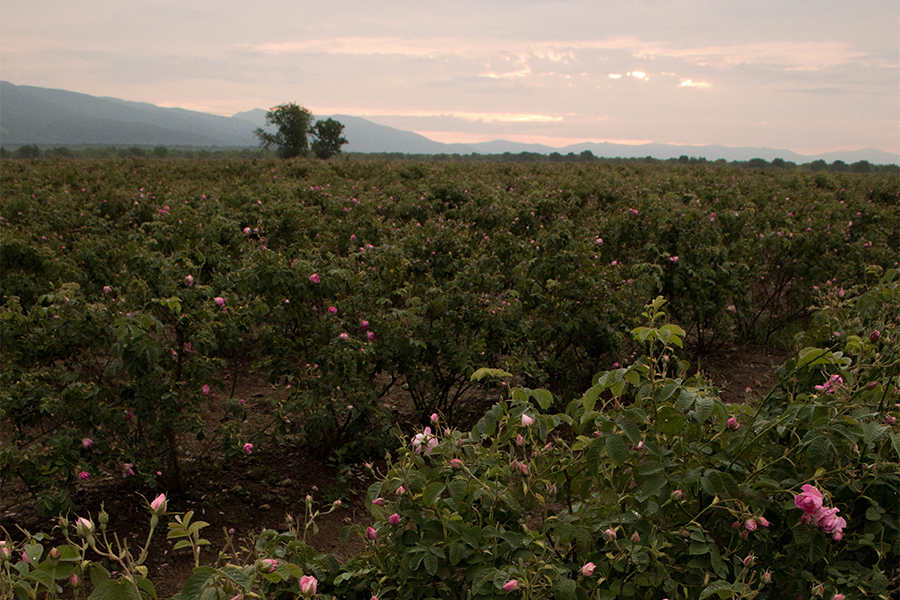 Generating Jobs and Preserving Legacy
Over the last several years, the partnership between doTERRA and Bulgarian farmers has provided significant economic revitalization and growth for essential oil crop farmers.
Built in 2020, the Terra Roza rose distillery is situated on a field of 11 decares, close to the city of Shipka, Kazanlak. It is equipped with 4 distillation units, each with a capacity of 5.5 m3. Terra Roza distills pure Rose essential oil exclusively for doTERRA, but it is truly a Bulgarian establishment. The equipment in the rose distillery is made in Bulgaria, and the team has already produced successful research and development activities. Partnering with local rose farmers, Terra Roza is establishing the standard for rose essential oil. The rose distillery is open only during the harvest and distillation season with the team participating in the distillation processes from Dobrich.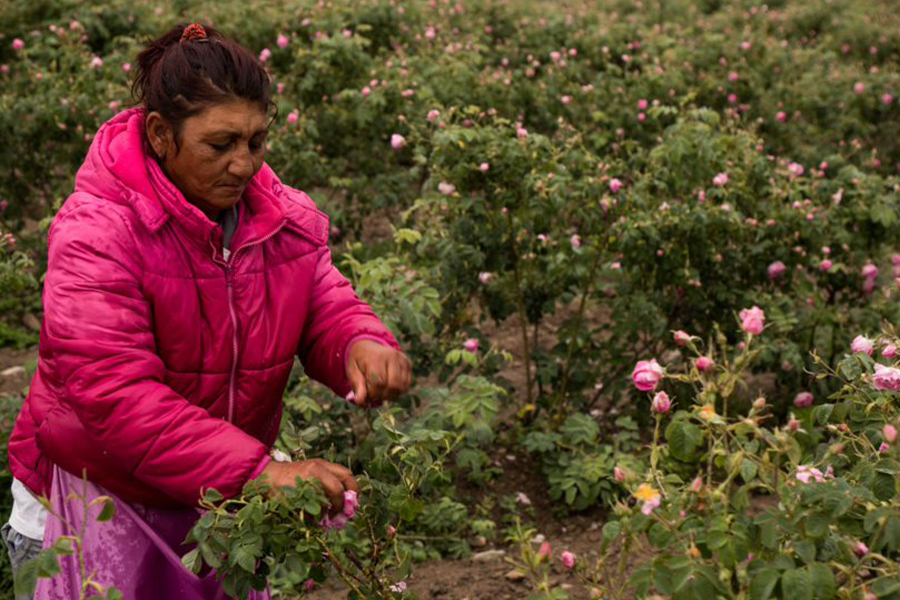 Healing Hands
The doTERRA Healing Hands Foundation® has been able to support a variety of projects and organizations in Bulgaria including a scholarship project, a community food program for young children, community centers, and playgrounds.
Within our Rose harvesting community, doTERRA recently completed renovations on a healthcare center near Terra Roza. Before renovations, the people of the small city of Shipka relied heavily on an inadequate healthcare center, which was quite literally crumbling to pieces and had no medical equipment. The doTERRA Healing Hands Foundation funded renovations, which included demolition and construction of a new exterior, installing new doors and window frames, laying thermal isolation boarders, and installing a water drain corner. Upon completion in May 2021, the center opened its doors once again with a COVID-19 vaccination clinic.
Since then, the healthcare center has welcomed medical providers visiting from other cities. In July 2021, a visiting optometrist examined over 80 people free of charge. The unique design of the healthcare center allows everything to happen in one place including exams, prescriptions, and choosing glasses. Normally patients would have had to see their General Practitioner to obtain a medical document granting them access to an optometrist, visit the optometrist, and later visit another location to purchase glasses or other needed items. In November 2021, they held a free osteoporosis clinic sponsored by the association "Women Without Osteoporosis."
The center recently secured a permanent dentist, and other medical providers continue to schedule visits. Thanks to renovations, the people of Shipka have greater access to healthcare.
In partnership with Plamen Nikolov, Esseterre, and Terra Roza, the doTERRA Healing Hands Foundation and doTERRA Healing Hands Europe also supported Academy Rose 2021 and 2022. The project was planned and organized by the Esseterre and Terra Roza team with financial support from doTERRA Healing Hands-Europe. Academia Roza is a music camp where talented young children from music schools in Bulgaria spent time together, practiced with a professional conductor and prominent musical tutors, and performed in front of an audience—opportunities they may not normally be able to afford. The first six days were spent in rehearsals with cultural field trips and activities during breaks. The camp concluded with two free classical music concerts for the community including Terra Roza farmers and harvesters. Additionally, the student who achieved the best progress and performed well during the academy was awarded a special scholarship.