Turmeric Turmeric

(IndiaNepal)
Category:

Plant People Farmer Environmental Stewardship Poverty Solutions Farmer Social Impact

Location:

IndiaNepal

Date:
2022 Sourcing Impact:
Total Lives Impacted: 10,452
People Empowered via Sourcing Jobs: 2,364
India: 1,308
Nepal: 1,056
Lives Supported by Sourcing Jobs: 10,452
India: 6,017
Nepal: 4,435

Commonly known for its Ayurvedic health uses, Turmeric oil is a staple for your daily health routine and, when taken internally, promotes a positive immune function and response.*
Why India and Nepal?
Turmeric is sourced from various parts of India and Nepal. It is used extensively as a spice in both places, and consequently, grown abundantly for that market.
The Harvesting and Distillation Process
Turmeric is a rhizome, or an underground stock of the plant from which roots grow, that is typically dried and ground as a spice. It is sometimes grown as an intercrop alongside corn, sugarcane, and other crops. Many farmers grow turmeric after they have been growing sugarcane for a few years. They pull out the sugarcane and plant turmeric because it helps provide nutrients for the soil. Farmers in India often say that growing turmeric is like a natural pesticide and fungicide within the soil—growing turmeric has proved healthy for the soil itself—and that sugarcane planted after turmeric has a significantly higher yield.
The essential oil is produced through steam distillation. After farming and harvesting (done by both men and women), the turmeric roots are sorted into various grades (typically by women). Our Turmeric essential oil is a blend that comes from distilling both dried and fresh turmeric.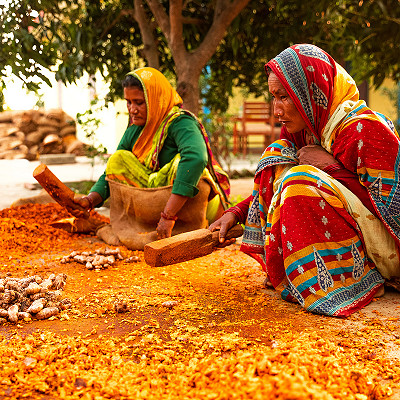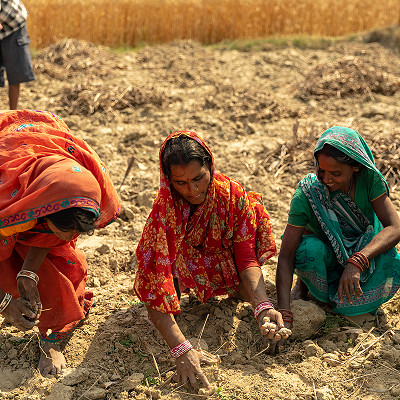 Impact Story: Ramekwal
Ramekwal and his wife have six daughters and two sons. Ramekwal and his wife have always hoped to be able to provide an education for their children, but it is difficult to progress economically in Sangrampur. Read Ramekwal's story.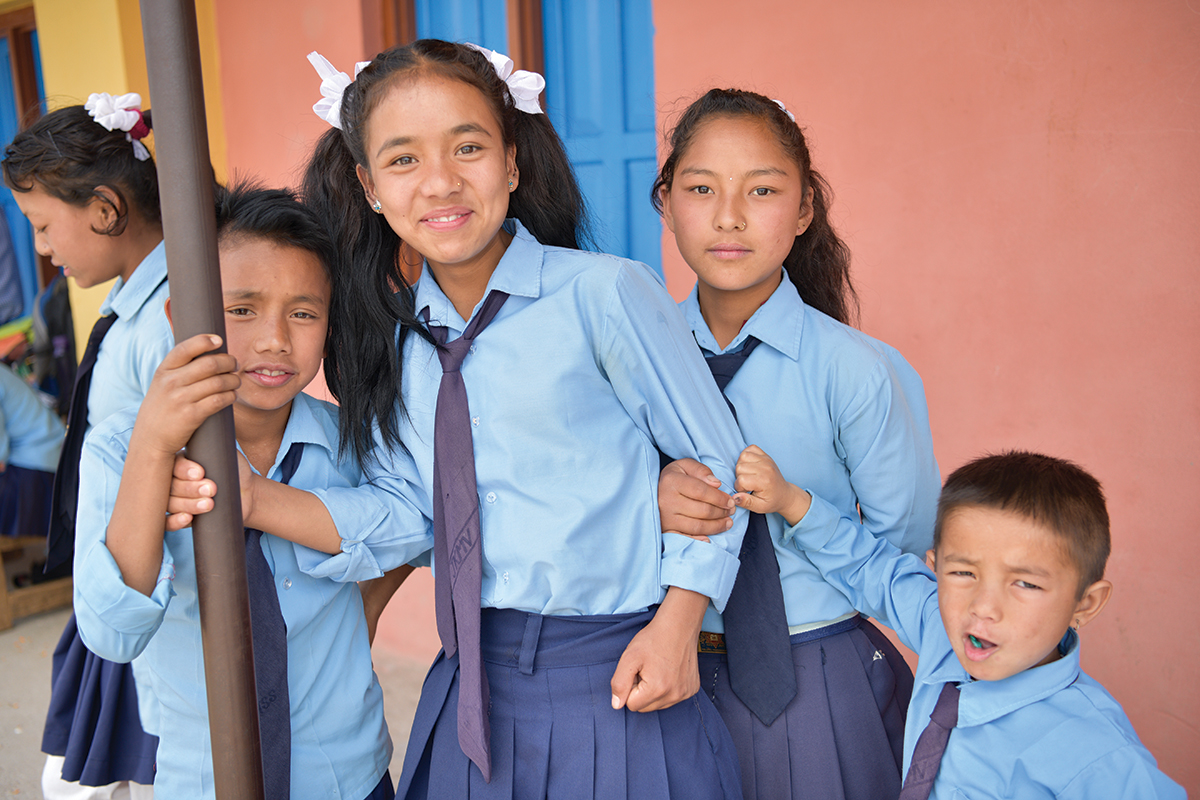 Impact Stories
In partnership with Days for Girls, doTERRA Healing Hands has funded the distribution of more than 30,000 feminine hygiene kits and accompanying education to adolescent girls throughout Nepal.