Vetiver Farmers Vetiver

(Haiti)
Category:

Farmer Poverty Solutions

Location:

Haiti

Date:
Since the 1930s, people in Haiti have planted, grown, and harvested vetiver roots, primarily for the perfume industry. It's a time and labor-intensive process. After allowing the roots to mature for 16 to 18 months, farmers dig the plant out of the ground and beat any excess dirt out of the roots. They gather 500 bales of vetiver to produce one gallon of Vetiver oil. It takes five farmers roughly two weeks to produce that single gallon. If they don't receive fair and timely payment, they may not be able to provide for their families. Many farmers—desperate for income—harvest the vetiver roots too early, but the oil quality is poor, and they make less money on their harvest.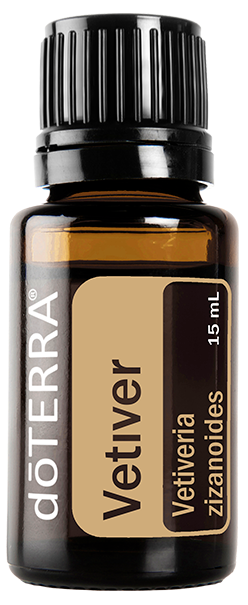 With a unique, exotic aroma, Vetiver is known to provide a calming, grounding effect on emotions—making it ideal for massage therapy and promoting restful sleep.
Meet Reginal Lebrun
Reginal Lebrun is a vetiver farmer in St. Hilaire, on the south-east side of Haiti. He worked hard but because of unfair payment practices, he lived day to day. In addition to low payment, the money did not arrive on time, making it hard for him to pay his growers and properly store his fresh vetiver roots.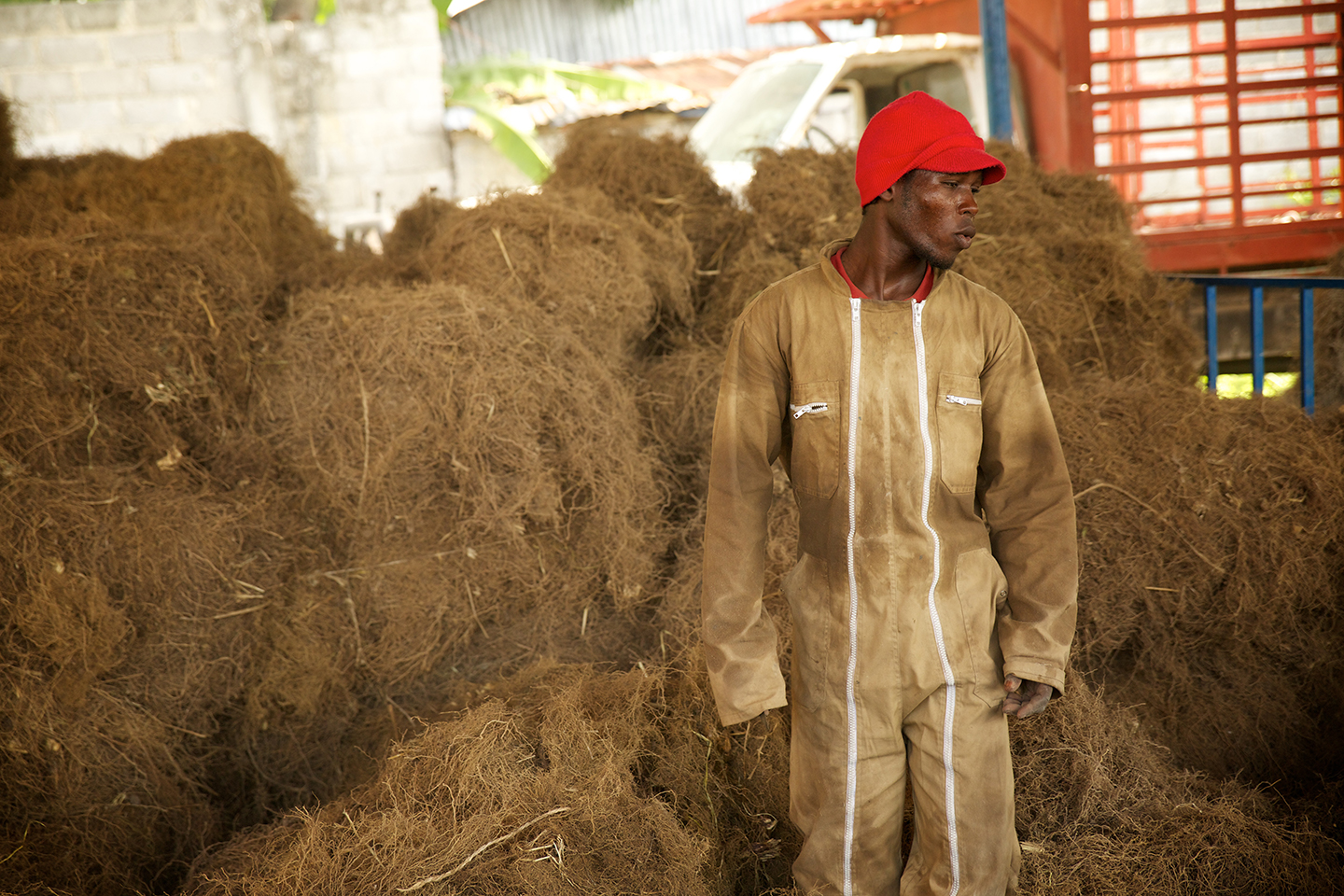 Fair, On-Time Payments
When we began sourcing Vetiver in Haiti, it was clear that a few changes could make a big difference for farmers like Reginal. To start with, he receives fair payment for his harvests which results in larger profit for him and other growers. He is able to provide for his family's needs better than before. In addition, he can request a prepayment for his crop, which allows him to receive part of his payment before the vetiver roots are harvested so he never has to worry if he has enough money to last until the vetiver plants are fully matured. He leaves each crop in the ground until it has reached the level of maturity needed to produce the highest quality oil possible. He is no longer dependent on every crop, so when natural disasters occur or his crop is damaged, his family have resources set aside to manage the crises.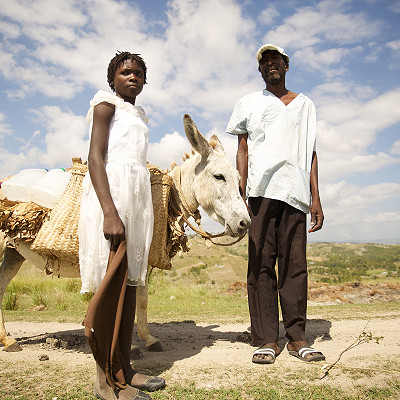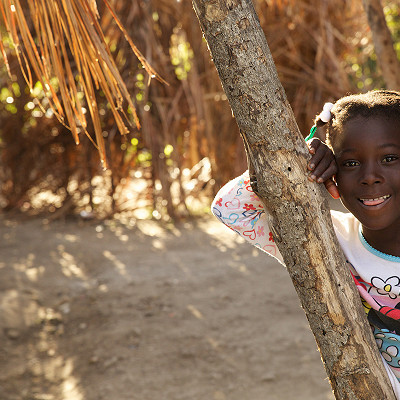 Building a Community
Reginal wants the best future for his family. Before, they had to worry so much about day-to-day life that it was hard to plan for the future. Access to clean water was a concern, and it took two hours to collect dirty water each trip. To help, we built a well for the community. Now, Reginal says, his family has clean water and he has more time to take care of his fields and increase his livelihood. He and his family can now enjoy their beautiful country, something they had not been able to do. Like many people in his village, he also wanted his children to have the opportunity to attend school. We helped build a school building, which his children now attend.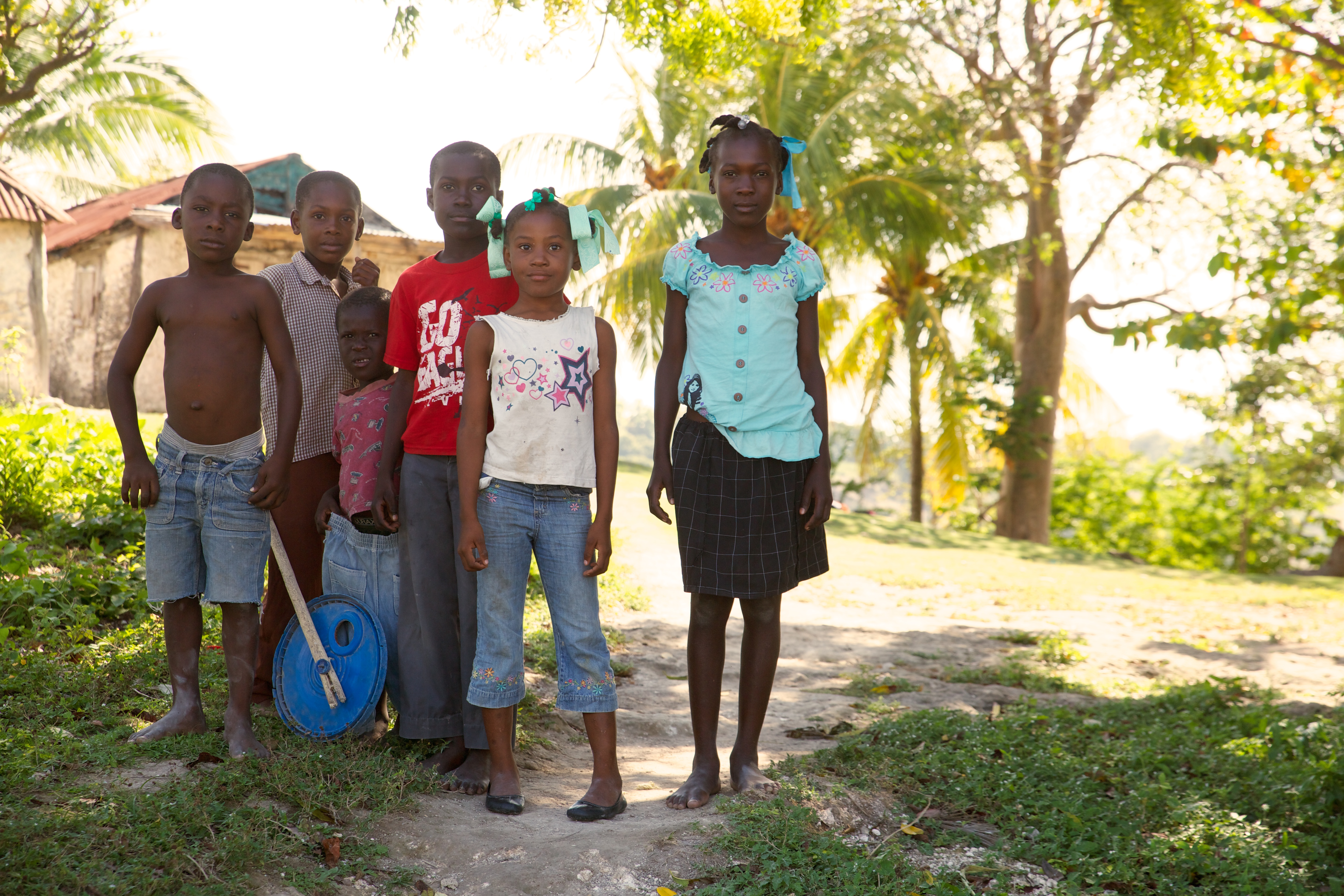 Disaster Relief
When a hurricane Matthew struck his community in 2016, it was devastating. Hundreds of people were killed and tens of thousands were left homeless by the storm. Homes, the school, and the wells were damaged or destroyed by catastrophic flooding. Fortunately, Reginal did not lose any of his loved ones, but there were injuries. Additionally, his crops flooded and there was no transportation available between their village and the capital. To help his family and others to get back to their normal life as quickly as possible, we helped Reginal and other vetiver farmers affected by the disaster to rebuild their homes.